Australia's first driverless vehicle trial sees 2,000 passengers, technology can 'deliver many benefits'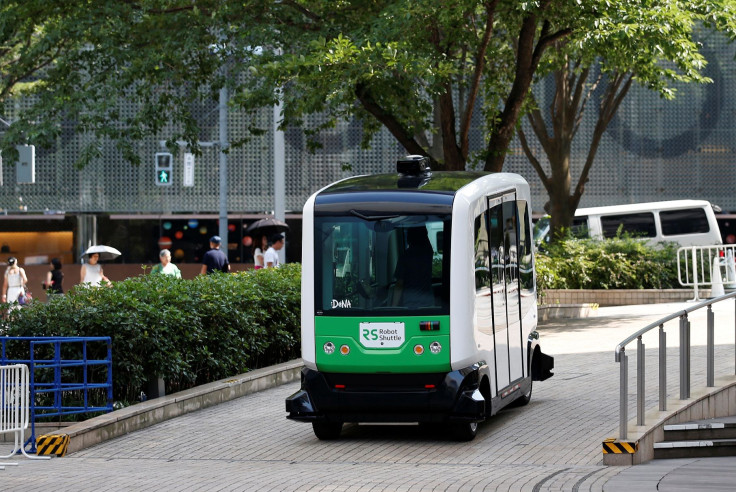 Western Australia roads will require hundreds of millions of dollars to see driverless cars running on them by 2025. The RAC has called for an investment worth $300 million in intelligent transport systems in the state.
The autonomous vehicle technology is advancing faster than ever, RAC said in a submission to the Federal parliamentary committee. As cars are becoming automated, they require little engagement from the driver.
"Research suggests that AVs could deliver many benefits including improved mobility and independence for many and reduced crash risk and severity by removing human error for instance," it said. "Conversely, increasing automation does also raise many potential considerations that will need to be explored, including issues such as system failures, cybersecurity and liability in the event of crashes."
Ever since the first driverless bus was trialled in Australia last August, as many as 2,000 passengers have shown interest in participation. Travelling at a speed of 25 kilometres per hour, and carrying 11 passengers at a time, the RAC Intellibus runs along the South Perth Esplanade.
It utilises the technology of light detection and ranging, stereovision cameras, GPS, odometry and autonomous emergency braking to detect and avoid obstacles. The project is jointly supported by the state government and City of South Perth.
Anne Still, general manager of public policy at RAC, notes that the driverless bus has made 357 trips and travelled more than 1,000 kilometres. A study taking into account public opinion reveals nearly 50 percent of Western Australians support the technology.
A study by the Australian Driverless Vehicle Initiative (ADVI), conducted in 2016, revealed that 70 percent drivers feel comfortable in letting driverless vehicles take over the controls when they feel tired, bored, or physically and mentally incapable of driving. Nearly half of the national population said they trusted driverless vehicles more than manually driven ones.
Meanwhile, a trial of three electric driverless shuttles will take place at the Adelaide Airport. The trial, which is scheduled to start once it receives a grant of $1 million from the state government, will cover the distance between the airport's long-term carpark and the terminal. According to Adelaide Airport managing director Mark Young, the project has the potential to "substantially improve customer service."
The driverless vehicle will be able to operate 24 hours a day. Transport Minister, noting an "overwhelming interest" in the development of driverless vehicles in South Australia, said the government had received 42 grant applications worth $26 million.
MEET IBT NEWS FROM BELOW CHANNELS