'Australian Survivor' Elena Rowland and Lee Carseldine confirm their relationship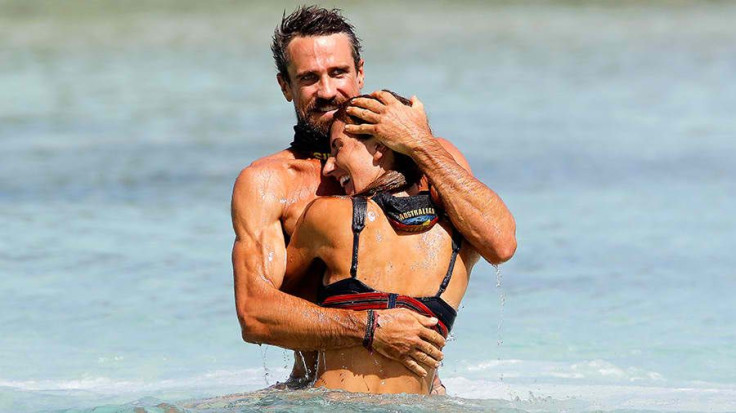 "Australian Survivor" Elena Rowland has confirmed her romantic relationship with Lee Carseldine after weeks of rumours on the show. "It wasn't in my mind at all, to find somebody I click with so well," Rowland. She added that they have similar lifestyles and personalities that bond them together.
Lee confessed that he didn't expect meeting someone like El. He said that it was the last thing in his mind to create a special bond with his girlfriend.
"We had that trust from day one," Lee, the aerial photographer and ex-cricketer, told Sydney Confidential. He admitted that they met in the most unusual of circumstances. "We cuddled on day one, and that just kept going," Lee said. "That's probably where the relationship sprouted from." The couple have previously denied their blossoming relationship despite fellow castaways making references to their close bond.
The couple acknowledged that after such unusual beginnings, making the relationship work in real life had been a struggle at first.
After filming the show, the couple are now back in Brisbane where they have returned to their families and fulltime jobs. El said that their mental and physical states weren't right coming off the show. The couple's families have met and the couple are looking forward to their future.
"We've thought about the long-term, and he's definitely someone I'd like to keep seeing," El, the army corporal, said.
Meanwhile, on the show, Kristie Bennett said that Elena was an incredibly strong contender. Felicity Egginton agreeds with Bennett that El was their biggest threat. Kristie said that there is a possibility that she will work with Felicity and Matt Tarrant to eliminate Rowland.
Matt's plan was to break apart the couple, who were the strongest duo in the game, while Sam Webb believes that Lee will be pressured once Elena is voted off.
MEET IBT NEWS FROM BELOW CHANNELS