Australia Unemployment Rate Hits Highest In 19 Years: 'There Will Be More', Says Morrison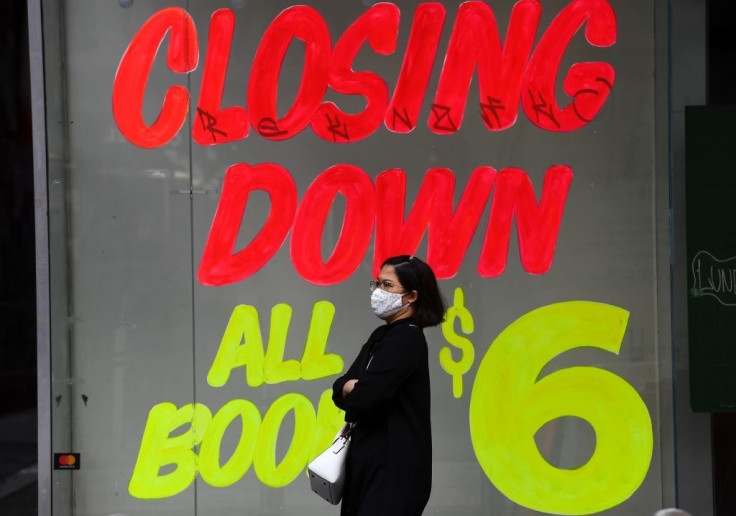 Australia's unemployment rate soared to 7.1%, the highest in 19 years and the biggest back-to-back job losses on record. This follows months of coronavirus restrictions and lockdown measures dating back to March that led to business shutdowns across the country.
The Australian Bureau of Statistics revealed the worrying news Thursday that 227,700 more jobs were lost in May. April marked the biggest plunge in history when employment dropped 607,400, or an unemployment rate surge to 6.4%.
The drop was three times more than the median estimate by economists of 78,80, worse than almost every forecast, Bloomberg noted.
Data from ABS showed full time employment decreased by 89,100, while part time employment dropped by 138,600. Participation plunged by 0.7 points to 62.9%, the lowest since 2001, as people saw little hope in finding jobs.
Monthly hours worked in May also decreased by 12.1 million from the month prior.
"A combined group of around 2.3 million people -- around 1 in 5 employed people -- were affected by either job loss between April and May or had less hours than usual for economic reasons in May," said Bjorn Jarvis, ABS head of labor statistics, noted Bloomberg.
Prime Minister Scott Morrison also warned the public that the numbers could further drop in the coming months.
"The sad truth is these numbers are not surprising in these circumstances," Morrison told reporters just hours before the data was published.
"We know there will be more in the months ahead."
Felicity Emmett, ANZ senior economist, noted that as more people start seeking work again, the unemployment numbers will further rise as they register as unemployed.
Young workers were particularly hard hit as the retail sectors were forced to shut down during the COVID-19 lockdown. Over 103,000 youth employment were lost in May, about 45% of all jobs lost in the month.
Despite this, Australia has been one of the more successful countries in curbing the spread of the coronavirus. As of June 18, 8:40 p.m. AEST, the country only has 7,391 confirmed cases and 102 deaths. This is a stark difference to the United States' 2.2 million cases and 120,000 deaths, according to data from Worldometer.
MEET IBT NEWS FROM BELOW CHANNELS