Australia is hit by fatal drug Flakka
A synthetic man-made drug that provides a cheap alternative to cocaine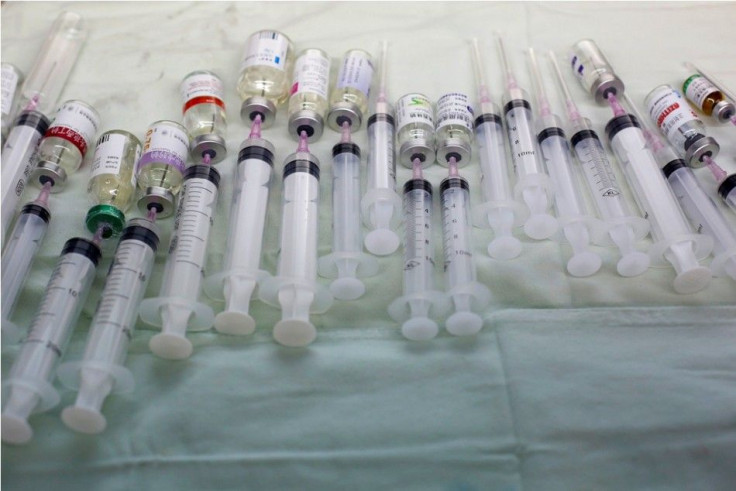 A synthetic drug considered fatal results in dangerous and bizarre behaviour in people, especially youths. The designer drug is recognised as Flakka and is responsible for several deaths across US. This cheap drug is said to be worst than ice also marketed to young people in Australia.
Forensic toxicologist Andrew Leibie said that the drug has become so popular with people that "it will be appearing on the streets, it will be appearing in schools, it will be appearing in workplaces."
Detected in Australia, this man-made drug has a similarity to that of cocaine and can be injected, snorted or smoked. It can lead to a series of extreme symptoms called "excited delirium" that is marked by violent behaviour, paranoia and spikes in body temperature, said a CNN report.
The drug sells for a little price as $15, this one is targeted at young people. Often marketed as legal highs or herbal highs, but certainly are not and are completely synthetic in nature. Popularly called 'gravel', flakka is a type of NPS, or new psychoactive substance.
There are about three or four hospitalisations per day in Broward County in South Florida, and more on weekends, said Jim Hall, a drug abuse epidemiologist at Nova Southeastern University, Florida. Unlike most synthetic drugs, flakka come in bulks from China and is sold through gas stations, via the Internet and other dealers. This is popular with people as it provides a cheap alternative to cocaine, added Hall.
"I wouldn't recommend that anyone goes near it, unless they want to turn themselves into some sort of lab experiment," said addiction medicine specialist Philip Crowley. The growing popularity and increase in production of the drug has made it a matter of concern for the medical and scientific community. What is more perilous is that one doesn't know exactly what sort of drug one is taking, added Crowley.
According to 7 News report, in 2014, a woman started exhibiting bizarre behavior at a city night club after consuming one of the drugs. Due to her deteriorating health condition and strange behaviour, she was admitted to the emergency section of a hospital. She shredded her tongue while compulsively licking the dance floor. "It is a vast uncontrolled experiment on the young people of Australia," Leibie said.
Contact the writer at feedback@ibtimes.com.au or tell us what you think below at the bottom of the article.
MEET IBT NEWS FROM BELOW CHANNELS