Audio recordings of Subway Guy Jared Fogle talking about sex with children a huge factor to the case, say federal prosecutors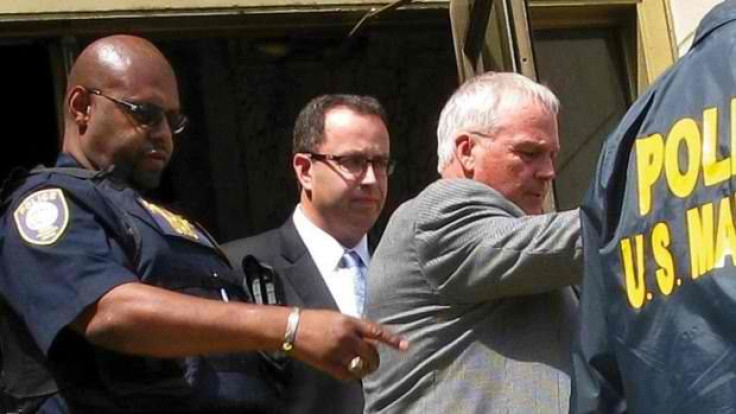 Federal prosecutors have copies of audio files that allegedly features former Subway pitchman Jared Fogle sharing his sexual encounters and fantasies with children. The recordings are said to be important in charging Fogle.
Tim Horty, spokesman of the US attorney's office, said that the audio recordings consisted of telephone conversations between Fogle and Rochelle Herman-Walrond, a former Florida journalist, who recorded their talks to assist the FBI, ABC News reveals. Horty added that he cannot comment when and how federal authorities acquired the audio files, but stated that federal prosecutors considered the recordings before they charged Fogle. Fogle already agreed to plead guilty to sex-crime charges and child pornography.
"They were not part of our initial investigation – and it wasn't part of the infancy of any of it. We are aware of what they had to say and we took the recordings into account, but that's as much as I can say about it." Horty said in the ABC News report.
Herman-Walrond sent copies of the recordings to the "Dr. Phil Show." According to the show's promotion, Herman-Walrond secretly recorded conversations with Fogle for five years. Her attorney, Ron Elberger, did not comment on the recordings.
"I want to know what turns you on the most: the young girls or the young boys?" Herman-Walrond asked in the video below.
"You know, both of them do," Fogle tells Herman-Walrond. He also revealed to the former journalist one of his potential plans to lure children to have sex with him.
The probe on Fogle started in September 2014, after a tip was sent to Indiana State Police about Russell Taylor, former executive director of the Jared Foundation. Fogle started the foundation to raise money and awareness on childhood obesity. Subway severed its ties with Fogle after authorities raided the latter's home in July. Subway said that the company received a serious complaint about Fogle from Herman-Walrond.
On Aug. 19, ex-Subway spokesperson Fogle agreed to plead guilty to one count each of distribution and receipt of child pornography and travelling to engage in illicit sexual conduct with a minor. Court documents stated that the 38-year-old father of two had sex with two minor girls at New York City hotels. He allegedly paid them for sex and also secretly filmed the incident. Fogle is said to have acquired videos and photos from Taylor of many of the 12 minors, but not all of them, based on the same report by ABC News.
Prosecutors already agreed not to seek a sentence lasting more than 12 1/2 years in jail, while Fogle agreed not to ask for less than five years. The 10 victims already received at least $1 million (AU$1.4 million) in restitution.
Below are some reactions by Twitter users about the Jared Fogle case:
Jared Fogle's Secret Audio Tapes Exposed
Source: YouTube/The Dr. Phil Show
Contact the writer of this story at feedback@ibtimes.com.au or let us know what you think below.
MEET IBT NEWS FROM BELOW CHANNELS