Ariana Grande and Mac Miller caught on a date and locking lips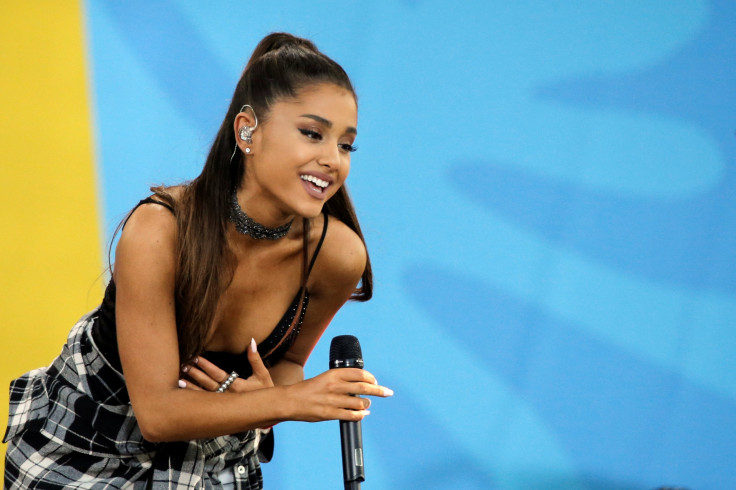 After some odd years of working together, it is finally confirmed that Ariana Grande and Mac Miller are dating. The two were spotted kissing during a date night over sushi in Katsu-Ya restaurant in the US.
The photos, taken by TMZ, show Grande, 23, and Miller, 24, having dinner in California on Sunday night. The two musicians could not seem to keep their hands away from each other. Witnesses said the two were laughing and talking the entire night, and that they shared plenty of kisses like the one photographed by the publication. At one point during the night, Grande even rested her head on Miller's lap.
Grande wore a simple black hoodie, pearl earrings and an elegant bun, which she has been sporting more and more often. Meanwhile, Miller wore a blue collared shirt and black baseball cap.
This is not the first time that the public is seeing Grande and Miller share a passionate kiss. In the music video of "The Way," a track collaborated on by both artists, they shared a steamy moment as well.
Prior to their date, however, sources close to the couple had already confirmed their dating status. But when prodded, Miller simply downplayed the situation, and he even refered to Grande as his friend. "That's my homey," he said. "She's got a boyfriend and everything." At the time, Grande was dating Jai Brooks, whom she split from in 2014.
Just the same, Grande played it cool during an interview with E! News during the launch of her MAC cosmetics campaign.
When asked about Miller, she kept it rather professional. She was asked about their collaboration, to which Grande kept her answers simple. "He's the best," she said. "It's always dope making music with him." However, when questioned about their status, the "Dangerous Woman" laughed it off.
"I love my MAC lipstick," she coyly stated. "This is the only Mac I'm here to talk about today, girl!"
MEET IBT NEWS FROM BELOW CHANNELS