Apple iPhone 7 may introduce wireless charging from up to 15 feet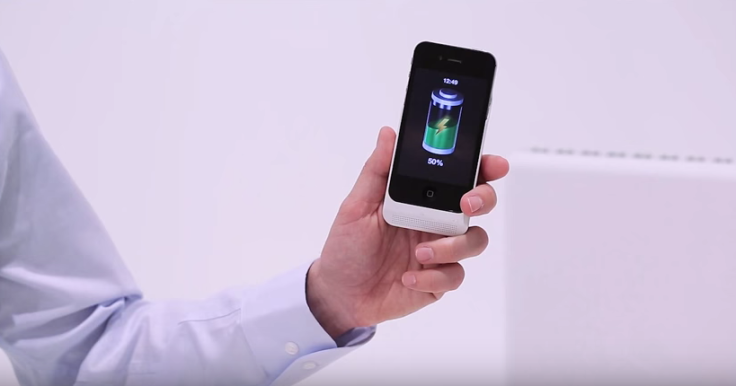 Apple is planning to incorporate a groundbreaking wireless charging technology that will enable its upcoming iPhone 7 and iPhone 7 Plus to be wirelessly charged from a distance of up to 15 feet, according to unofficial sources.
A report by the NY Post states that Apple has teamed up with Energous Corporation (NASDAQ: WATT), a start-up known for its proprietary wireless charging chip dubbed the WattUp, to develop the technology, which could one day see out charging pads and wires altogether.
WattUp is a wire-free charging technology that provides "over-the-air" power for mobile and Internet of Things (IoT) devices. The technology by Energous comes in two parts - a tiny WattUp chip that will be placed in an iPhone, and an Energous transmitter that the company says can be as small as a USB keychain drive, and powered solely from a USB port.
The small receiver chip will be able to wirelessly charge the device as long as it is within the 15 feet radius of the transmitter, making it easier for users to charge their phones while on the move.
Energous launched its mini WattUp transmitter in January as a cost effective charging solution alternative for small wearble and IoT devices. The WattUp chip will likely be suitable for "practically any type of device", which means gadgets from tablets and smartwatches to laptop computers could soon be introduced to wireless charging too. The chip - measuring just 3mm by 3mm - is also so small that it will not add to the thickness of gadgets.
Wireless charging is already available on smartphones from Samsung and Google, but most current generation solutions require devices to be equipped with the necessary hardware, and work via a charging pad or a built-in wireless charger.
According to the NY Post, Apple will have the exclusive rights to the WattUp technology by Energous, although both companies are yet to announce their partnership in public. Watch a WattUp demo in the video below.
Apple had years ago filed several patents regarding the incorporation of wireless charging technology into its line of devices. In 2010, the tech giant filed a patent application with the title 'Wireless power utilisation in a local computing environment,' which explains how an iOS device can be wirelessly charged via an iMac at a distance of one meter.
The current iPhone models, including iPhone 6, 6 Plus, 6s, 6s Plus, 5, 5c and 5s, can be charged via an iPhone wireless charger or wireless charging pad. Apple is yet to confirm the iPhone 7 release date, but speculations indicate that the next iPhone will be announced in September 2016.
Related: Apple iPhone wireless charging likely by 2017
Credit -YouTube Video – Energous Corporation
MEET IBT NEWS FROM BELOW CHANNELS