Ancient Egyptian documents may carry records of important astronomical events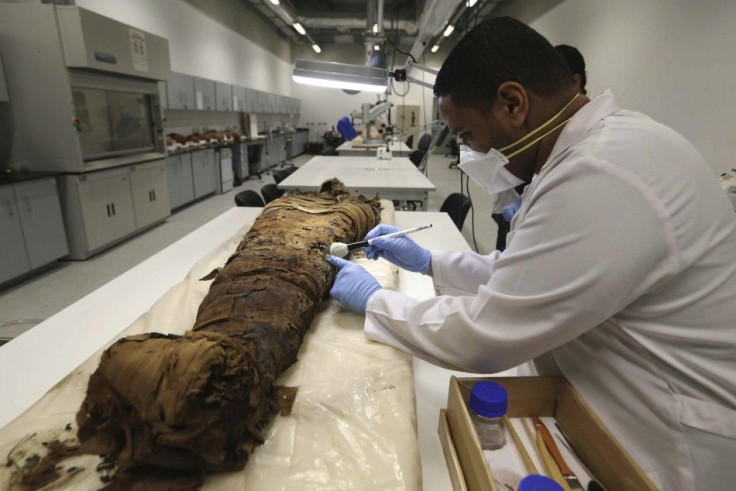 Scholars from the University of Helsinki have found evidence of certain interesting astronomical developments in an extract of the Cairo Calendar papyrus (1244-1163 B.C.).
The researchers have found that the 2.85-day period in the Cairo Calendar is equal to that of the eclipsing binary Algol during this historical era. According to their findings, Algol was represented as Horus and thus signified both divinity and kingship.
The finding suggests that the texts describing the actions of Horus are consistent with the course of events witnessed by a naked-eye observer of Algol. This endorses the claim of researchers that this document is the oldest preserved historical record of the discovery of a variable star.
The Egyptian papyrus Cairo 86637 calendar is probably the oldest preserved historical document of naked-eye observations of the variability of Algol, or beta (β) Persei, reports Astronomy Now. Each day of one Egyptian year was divided into three parts in this calendar. A good or a bad prognosis was assigned for these parts of the day.
"The texts regarding the prognoses are connected to mythological and astronomical events," says Master of Science Sebastian Porceddu.
According to modern period analysis, two statistically significant periods of 29.6 and 2.850 days have been recorded into the good prognoses. As stated in Astronomy Now, while the former is clearly the period of the Moon, the other period differs slightly from the period Algol. In this eclipsing binary, the dimmer star partially covers the brighter star with a period of 2.867 days.
"These eclipses last about ten hours and they can be easily observed with unaided eyes. Their period was discovered by the British amateur astronomer John Goodricke in the year 1783," says docent Lauri Jetsu.
The ancient Egyptians had evidently made several accurate measurements that provide useful constraints for modern astronomers.
Contact the writer at feedback@ibtimes.com.au or tell us what you think below.
MEET IBT NEWS FROM BELOW CHANNELS