All you need to know about François Fillon, who crashed out Nicolas Sarkozy in French presidential race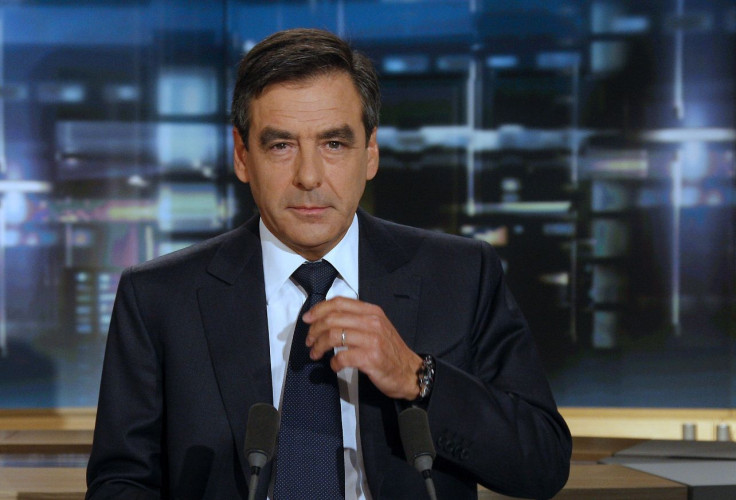 In a shocking defeat, François Fillon knocked out Nicolas Sarkozy from the race of France's next presidential election. Now, François has received the support of Sarkozy as the centre right presidential candidate.
François, who won 44.2 percent of vote in public primary, is all set to compete against Alain Juppé, who received 28.4 percent votes in a run-off that took place on Nov. 27. The winner of the next round of voting will represent the party against Front National leader, Marine Le Pen, in next year's Presidential election, which is scheduled to take place on May 7.
Who is François Fillon?
François Fillon, 62, is an experienced lawyer as well as a politician. He was appointed as prime minister by ex-president Sarkozy between 2007 and 2012. He has served during the time of global financial crisis and is an ardent admirer of former British Prime Minister Margaret Thatcher.
What are François Fillon's policies?
He wants to extend retirement age from 62 to 65.
He has called for scrapping of the 35-hour working week in order to return to 39-hour week.
He intends to lower taxes and cut down jobs in public sector.
He encourages entrepreneurship with independent funding and aims to create about a million jobs in the private sector.
He, who voted against same sex marriages in the past, also wants to ban adoption by same sex couples.
Just like the US President-elect Donald Trump, François Fillon also wants to reconcile relations with Russia and form a Western coalition with Russian President Vladimir Putin in order to fight ISIS.
He wants to hold a referendum on quota for immigrants.
What does François Fillon think about Brexit?
François called for a peaceful and faster exit of United Kingdom from European Union. He stated that MEPs should not attend the parliament in Brussels and they should not vote in EU decisions.
About François Fillon's personal life
François Fillon is married to Penelope Clarke and has five children. He lives in a 12th century chateau in north-west France. He studied law at the Université Paris Descartes.
MEET IBT NEWS FROM BELOW CHANNELS