5.2-metre-tall Jumbo Shimane Japanese hourglass documented as world's largest by Guinness records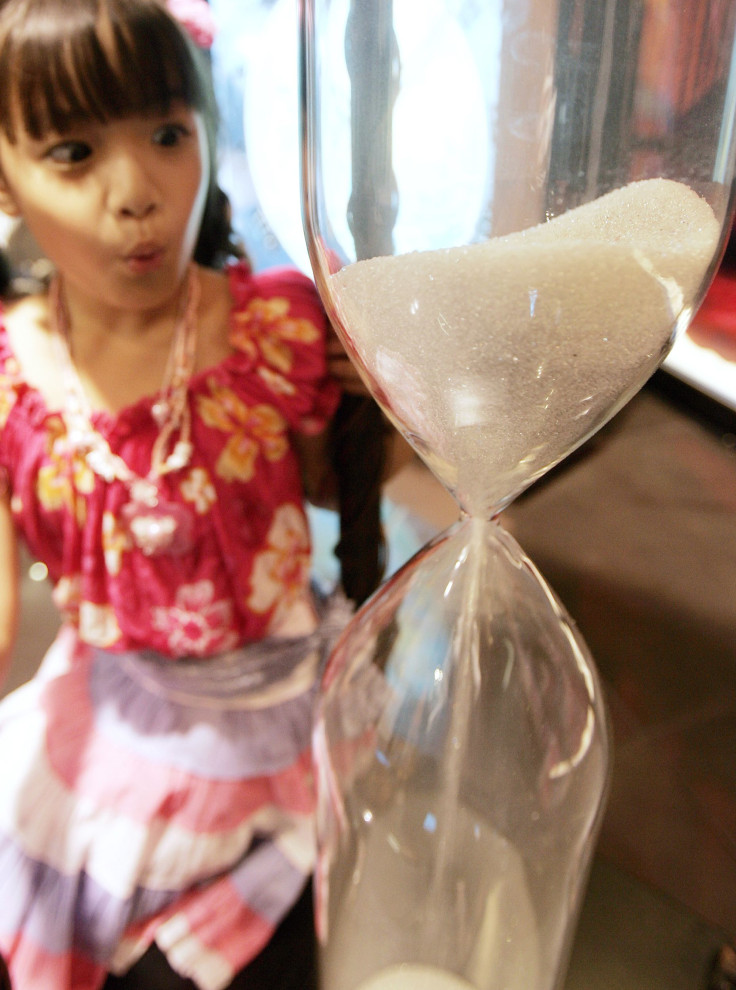 The Jumbo Shimane hourglass placed in a museum in Shimane Prefecture has been identified as the world's largest hourglass by Guinness World Records. The 5.2-metre-tall, massive hourglass, which measures the duration of a year, was built at the Nima Sand Museum in Oda, Japan.
The Jumbo Shimane hourglass has a huge diameter of one meter. Quartz sand from the Yamagata Prefecture was used to get the hourglass started, which began ticking on Jan. 1, 1991. The Japan Times reports that the hourglass was designed in such a manner that nearly one tonne of sand falls through it in a year.
According to an official at the museum, the publisher of Guinness World Records first confirmed the size of the hourglass before registering the device as the world's largest. The officials further expressed their happiness over the new record and said that they would like more people to know about it.
The hourglass has been named Sunagoyomi, translating to "sand calendar." The massive device is placed inside a pyramid-shaped glass structure and stands at the centre of the museum. At the end of each year when exactly one ton of sand has fallen down, the hourglass is turned upside down to re-start the process.
The record of the Jumbo Shimane hourglass being the largest one in the world was published recently on Sept. 10, 2015. The previously identified world's largest hourglass was built by an American. It was 1.06 meters tall with a diameter of 38 centimetres.
Contact the writer at feedback@ibtimes.com.au, or let us know what you think below.
MEET IBT NEWS FROM BELOW CHANNELS