Untangling Qatar's Vast Finance and Influence Networks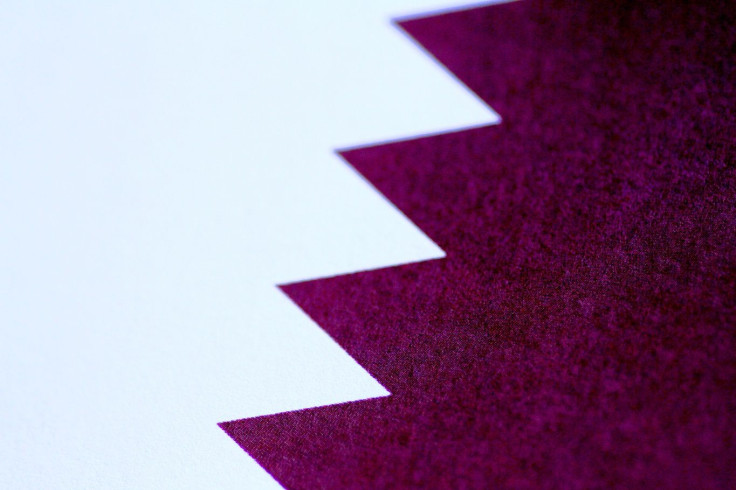 Qatar first came under global spotlight in 2003 when the U.S. Congress was briefed on evidence that Qatari-based charities were laundering cash on behalf of groups linked to al Qaeda.
More than 15 years later, further evidence to connect elements of Qatar with global terrorism has surfaced. Most notably, a leaked email from Hillary Clinton's 2016 presidential campaign manager John Podesta identified the country as offering "financial and logistic" support to radical Sunni groups.
Israeli diplomat Ron Prosor wrote in a 2015 New York Times op-ed that Qatar funneled hundreds of millions of dollars to Gaza. The money was used to build rockets aimed at targeting Israeli civilians and for building tunnels designed to carry out covert and surprise attacks within Israel's borders.
A pattern emerges
In a recent development, Qatar-affiliated and Geneva-based human rights organization Alkarama Foundation was recently named as a venue for Qatar to finance terrorist activities. The revelations were made public during a closed briefing by a Paris-based research firm focused on tracking and monitoring global financial crimes in the Middle East.
Organizers of the closed briefing said during a press conference that the Alkarama Foundation was forced into involuntary liquidation by Swiss authorities amid alleged evidence of links to terrorist financing activities.
One of Alkarama's three founders is Abd Al-Rahman al-Nuaimi, former President of the Qatar Football Association and a board member of Qatar Islamic Bank, as well as a founding member of the Sheikh Eid bin Mohammad Al Thani Charitable Association. Al-Nuaimi has been named a Specially Designated Global Terrorist by the United States Government for his alleged role in facilitating financing and communications for Al-Qaeda affiliates in Iraq, Syria, Yemen, and Somalia.
The second of two Alkarama founders is Abd al-Wahhab Muhammad Abd al-Rahman al-Humayqani, a Yemeni politician also sanctioned by the US Treasury in December 2013 as a Specially Designated Global Terrorist.
Since 2013, Alkarama has sought to distance itself from the terrorist activities of its founders. In 2017 it applied for consultative status with the UN Economic and Social Council. The Council refused Alkarama's application due to concerns over its recent and ongoing ties to terrorism.
In a report earlier in 2019, French and American media quoted London-based risk consultancy Cornerstone Global Associates on the risks Qatari institutions face due to links to terrorism. The report hinted at ongoing investigations in European cities looking into Qatar's activities.
" A...Cornerstone report noted that confidential discussions with officials in at least two major European capitals have confirmed ongoing internal reviews of some operations of several Qatari financial institutions"
Progress Made
Ghanem Nuseibeh, founder of Cornerstone Global, said Swiss authorities played a part in the global effort to untangle Qatar's terrorist financing network.
"This is another example of how key Qatari individuals are connected to alleged terrorism financing. Whatever the results of the investigations lead to, this is undoubtedly an increase of the risk facing Qatari institutions in Europe, particularly that most prominent Qatari institutions are ultimately connected at the top."
But the world shouldn't celebrate just yet as Qatar's network extends beyond Europe. Qatar has spent large amounts of money on a "charm offensive" by targeting Western decision-makers, especially Americans.
Qatar's global operations to buy influence are well-known and meticulously documented. According to a July 2018 Reuters report, Qatar spent $24 million on lobbying activities in Washington from the start of 2017. This marks a notable uptick from $8.5 million in 2015 and 2016.
In the past year alone, British authorities have started investigating Al Rayan, a Qatar-owned bank, for its links to Hamas and Muslim Brotherhood. What's more, as one of Hamas' main backers, Qatar has provided the terrorist organization more than $1.1 billion since 2012.
Just as Qatar has financed and protected Hamas, it has supported the Muslim Brotherhood. The organization has received more than $1 billion from the Qatari government.
Over the years, Qatar has spent copious amounts of money on its charm offence, targeting Western decision-makers, especially in the US. While many of its activities fall under lobbying, it's time for the West to keep a close eye on the money trail.
MEET IBT NEWS FROM BELOW CHANNELS