University of Tasmania receives security threat, warns staff and students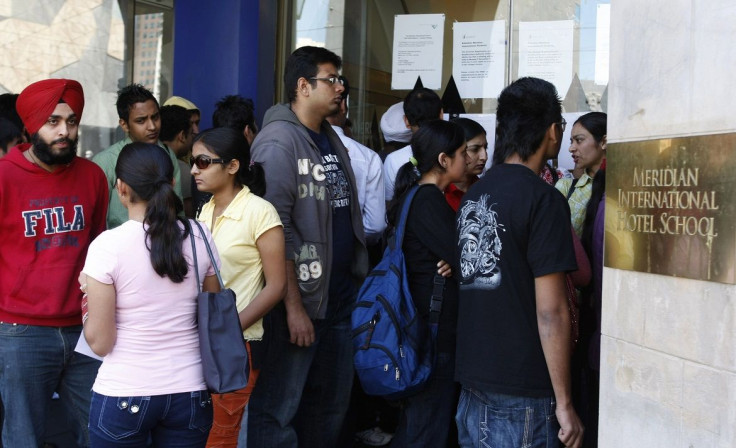 The University of Tasmania, or UTAS, has issued a warning to its staff and students on Monday and asked them to remain alert at all times as they have received a general security threat.
"Late last night the University of Tasmania was made aware of a threat to the safety of students and staff and is working with Tasmania Police," the university's Facebook post read. "Police have been notified, and investigations are ongoing."
On its official website, the university stated that it has employed extra security forces to make sure the lives of its staff and students are not endangered. Meanwhile, school classes continue as the threat was considered general in nature and not direct in its approach, according to the University's Vice Chancellor Peter Rathjen. However, if staff members or students do not wish to attend classes because of the threat, they are reportedly free to do so.
The threat was reported to be similar to the message received by the University of South Wales on Sunday, but it is not yet clear whether both messages came from the same source. The UTAS' threat message also came from an anonymous source and was posted on 4Chat.
"Don't go to Tas Uni (University of Tasmania, Australia Tomorrow)," an online post said. "Im going to turn off my internet and leave so the cops dont get me [sic]."
Though the threat message was general in nature, it has targeted UTAS specifically, Tasmania Police Commander Glenn Frame told 936 ABC Hobart.
"We've got a copy of the exact wording and we are in the process of comparing that to the words used in NSW... We've got a uniform presence at the university, more to provide reassurance that there's a police response there," he said.
Commander Frame said that the police is pretty sure that both messages are similar and might have come from the same source.
Meanwhile, The Mercury was able to talk to some students of the university regarding the security threat. A second-year B.A. student, Callum Jones, said he would attend his classes but is scared of anything happening within the campus. Another student of Master of Teaching, David Koniuchiwskyj, said on Tuesday, "I'll just be in the library today, but I'm the type of person to find out more and if the grounds are real for the threat I will be obliged to leave."
Contact the writer at feedback@ibtimes.com.au, or let us know what you think below.
MEET IBT NEWS FROM BELOW CHANNELS