An unexpected journey: How one Belgian PR graduate came to photograph the world after a trip to Australia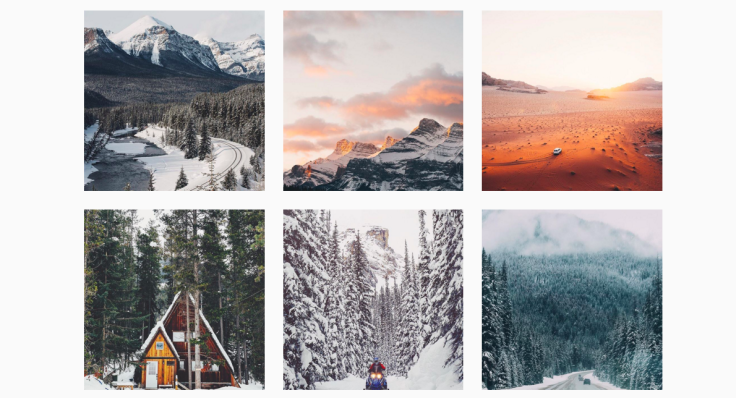 In part two of our Insta-famous Travel Photographers series, we sit down and chat with Johan Lolos, or as he is better known online, @Lebackpacker. This Belgian-born photographer had his career take off by chance during a year-long trip to Australia and now boasts over 200,000 fans on his Instagram page.
In this interview, we talk to Johan about his Travel Photography journey thus far, the impact that social media has had on his career and tips for budding photographers.
See Part One of our series, where we chat to Montana photographer Maddison Perrins, here.
Hi Johan, tell us more about yourself and your photography journey. What made you first pick up the camera?
Hi Kachina! I'm a 28-year old self-taught travel/adventure photographer, and in 2013 after I graduated from PR in Brussels I left Europe to explore Australia for a year with a working holiday visa. After that journey, I moved to New Zealand for another year and now I'm back in Europe for a few months before my next big adventure in Canada.
I bought my first DSLR in 2009 as I needed one for my studies in communication. Very quickly, I understood photography was more than just a hobby; it was a lifestyle.
What inspired you to start travelling in 2013?
I always wanted to travel the world and I knew that at some point I would go on a round-the-world trip. I just didn't know for how long. Then in early 2013, I did an internship in a communications agency in Paris. I hated the whole experience, and that made me decide to get out of my comfort zone and start travelling for many years with no return date. I knew that there was no chance for me to start a standard career in PR, even though I consider my current job as a travel photographer and social media influencer to be strongly linked to the PR world, but this time I'm on the other side of the business.
Your career as a travel photographer has been such a whirlwind! Had companies such as Buzzfeed and National Geographic not picked up your work, would you have still considered moving abroad and travelling for extended periods of time?
Of course! Buzzfeed and National Geographic first published my work after one whole year of travels in Australia. That definitely helped to launch my career but I would definitely have tried to get to the same point I am today if I didn't get all the press regarding my work. Travelling and discovering new cultures are way more important to me than all the media coverage.
What were your first thoughts when your work started gaining major media attention?
It was very exciting of course. I remember the very first time NatGeo's instagram account featured one of my photos. It was in February 2014 and I was just back from a two-day road trip on the Great Ocean Road. After I used the hashtag #natgeotravelpic for a chance to get featured on their instagram account, I woke up one morning in Sydney at 4am in order to shoot the sunrise and saw my phone blowing up with notifications. Nat Geo Travel's instagram account just shared one of my photos of the 12 Apostles. It was insanely exciting and I was so honoured that happened to me!
Your Instagram account @lebackpacker can be accounted for your success. How has it, and other social media sites, affected your work?
Most of my clients today hire me because of my social media presence. They commission me as an influencer to promote their destinations or brands, so it's pretty accurate to say that my instagram account affected my work big time since my life completely changed because of it. And last year, in early 2015, I became a full time travel photographer and social media influencer.
What makes a standout travel picture?
There are so many factors for a hero shot, but I'd say lighting is crucial. That's the main thing I'm looking for when I'm out shooting. I'm chasing the soft and golden light around sunrise and sunset and will rarely shoot in the middle of the day. When it's overcast, I chase natural contrasts and I try to include people in my photos so my audience can picture themselves in place of my model.
Where has been your favourite place to shoot and why?
New Zealand's South Island. Such a "small" part of the world, but the diversity there is insane. You just drive 100km and you arrive in a complete different world. From the unspoiled landscapes of Fiordland to the snowy mountains and pristine alpines lakes in Otago; to the golden sand beaches of Abel Tasman National Park to the dramatic rainforests in Mt Aspiring National Park, the South Island is a place out of this world that has it all.
What do you do when you get time off work?
Haha, it's very rare. When I'm not out there shooting my travels, I'm home doing some office work, editing my photos, sending emails, planning my next trips and working on my online presence. But when I decide to get some offline time, I really appreciate a dinner with friends, a poker evening or just chilling out watching Netflix.
What is the best piece of advice you have received with regards to your travel photography career?
Learn from others. Watch them photograph, spend time with your pairs and don't be jealous of others' success, just try to be as good as them.
What advice would you give to any readers who may be considering a career in travel photography?
Learn from others, haha. Seriously, that is one of the keys. The other one would be to get out there and shoot again and again and again. Experience is the real key, and you'll need months, maybe years until you find your own style that you really like. Once you like what you're producing, just try to get your name out there by contacting anyone you think could help you reach your goals. Be bold. You have nothing to lose, but if you don't contact anyone you won't get anything back.
MEET IBT NEWS FROM BELOW CHANNELS