UN Secretary General Ban Ki-moon apologises to Haitians for bringing cholera in the country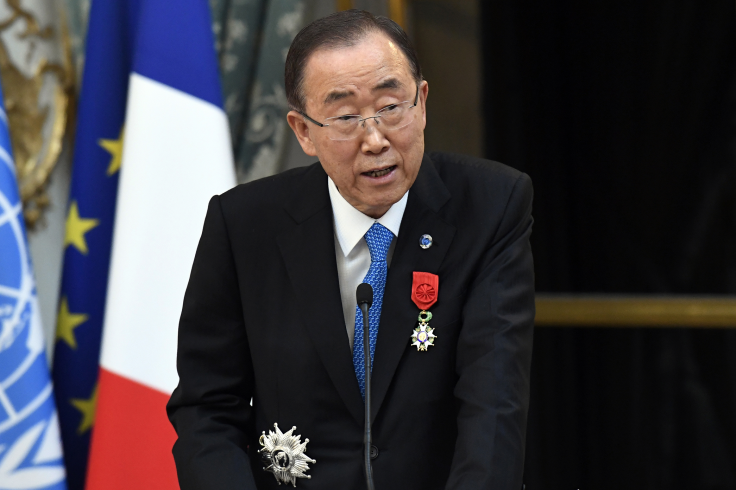 UN Secretary General Ban Ki-moon has admitted that the organisation's peacekeepers were responsible for bringing cholera to Haiti. The outbreak started in 2010 when the peacekeepers were transferred from Nepal for an emergency rescue to assist earthquake victims in Haiti. According to the report, leaking sewage pipes at a UN base was the cause of the outbreak.
"The United Nations deeply regrets the loss of life and suffering caused by the cholera outbreak in Haiti. On behalf of the United Nations, I want to say very clearly: We apologise to the Haitian people. We simply did not do enough with regard to the cholera outbreak and its spread in Haiti. We are profoundly sorry for our role," Ban said in a statement.
The apology was spoken first in Creole followed by French and English.
Ban recalled in his speech his travel in Haiti which he considered as one of the most difficult journeys he has made as a secretary general. He also shared that he felt tremendous heartache at the pain that many families needed to endure.
There were nearly 800,000 people that were afflicted with cholera over the last six years. More than 9,000 Haitians lost their lives because of the outbreak.
Ban also presented the elements of the new approach to the attendees in the General Assembly held in New York on Thursday. He also sought their support to ease the plight and to better the lives of the Haitian people.
The new approach consists of two tracks: Track One and Track Two. Track One focuses on eliminating cholera in the country. It also addresses the improvement in the accessibility of health care facilities needed by a cholera-infected person. It aims to address issues of water, sanitation and health systems.
Track One is currently in operation and the number of response teams increased from 32 to 88. The teams provide immediate care within 48 hours and prevent further disease transmission. Vaccinations are also provided to people in vulnerable areas.
Meanwhile, Track Two focuses on Haitians directly affected by cholera. Ban said that Track Two is UN's concrete expression of regret for the sufferings that many people in the country have endured. He proposed a community approach supporting people who are most severely affected by cholera and providing a package of material assitance.
MEET IBT NEWS FROM BELOW CHANNELS