UK ends 24-hour watch over WikiLeaks founder, Julian Assange, in Ecuadorian embassy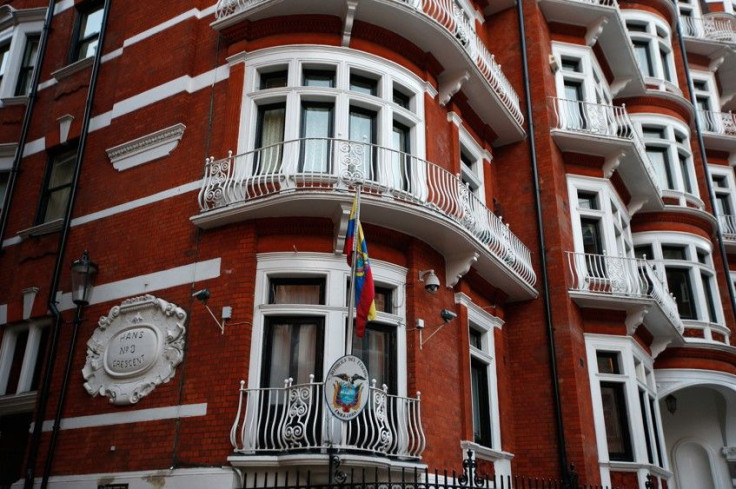 After three years of manning the Ecuadorian embassy in the UK, British police have withdrawn from guarding WikiLeaks founder Julian Assange, who sought refuge in the embassy in 2012. The cost of guarding the Australian writer and computer programmer amounted to a total of £12 million (AU$25 million).
The Metropolitan Police Service, or MPS, said that the physical presence of police was withdrawn from the embassy, but a "covert plan" to make sure Assange is arrested was strengthened. The MPS also added that withdrawing the forces does not mean Assange is free, as different tactics will be made to arrest him.
According to the Irish Times, the MPS said that it still intends to arrest Assange, but that "like all public services, MPS resources are finite. With so many different criminal, and other, threats to the city it protects, the current deployment of officers is no longer believed proportionate."
In December 2010, Australian national Assange was arrested with a European warrant and ordered to be extradited to Sweden to face sex charges, which Assange has denied. He insisted that the acts were consensual. Should Assange leave the embassy, an immediate arrest will be made.
Once Assange was brought to Sweden after being arrested, the risk of handing Assange to the U.S. authorities for him to be persecuted over the WikiLeaks scandal is reportedly high. The WikiLeaks scandal exposed over hundreds of thousands of classified military and diplomatic documents.
The rape claim on Assange holds a 10-year statute and will expire in 2020. Assange was granted political asylum by Ecuador in 2012 under the 1951 Refugee Convention. Talks between Sweden and Ecuador are ongoing, and an agreement which could pave the way for Assange to be questioned in London is on the table.
Contact the writer at feedback@ibtimes.com.au, or let us know what you think below.
MEET IBT NEWS FROM BELOW CHANNELS