Turnbull government withdraws gag order for Australian doctors on Nauru and Manu Islands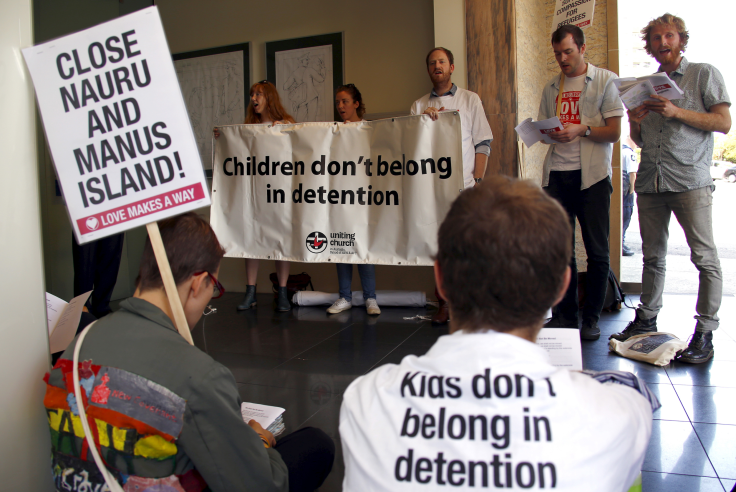 The Turnbull government has quietly withdrawn its gag order for doctors working in the Australian offshore detention centres. On Friday, the Department of Immigration and Border Protection posted on its website an amendment that removed the ban on health professionals to disclose abuses on asylum seeker and refugees.
Michael Pezzullo, the department secretary, signed the amendment on September 30.
"It's a blanket exemption for health professionals. It's a huge win for doctors," Barri Phatarfod, president of Doctors for Refugees, said. The unpopular law restricts doctors to speak about physical abuse, sexual abuse or medical negligence about their patients publicly. Refusal to abide risks professionals a sentence of two years in jail.
The doctors honoured the decision made by the government. They foresee that there will be more cases to be disclosed about the alleged abuse of the asylum seekers and refugees. However, guards and teachers who worked in the offshore detention centres were not included in the amendment.
The amendment only allowed health professionals to speak for their patients. However, it did not address the concern about the care that should be provided to the patients. "Currently, Doctors for Refugees is advocating for several children denied special needs care as well as women unable to get a breast lump biopsy and other significant deviations from appropriate medical treatment. We have around 160 active cases of concern," Dr. Phatarfod said.
In June 2016, the Fitzroy Legal Centre and the Doctors for Refugees challenged the government to the High Court to prove that the laws passed were legitimate.
ABC's "Four Corners" aired interviews of former teachers and children who experience psychological problems on the island. The Nauru government did not respond to the reports. Instead, it released a statement that the report was an embarrassment to journalism.
"ABC News stands by the reporting in the Four Corners program 'The Forgotten Children,' which aired on Monday night and told the important story of the more than 100 refugee children who are living on Nauru in their own words and those of some of their teachers. Claims made by the Government of Nauru and the Australian Department of Immigration and Border Protection, which were also raised during a Senate Estimates hearing yesterday and uncritically repeated in The Australian today, are not correct," Gaven Morris, director of news on the ABC, said.
MEET IBT NEWS FROM BELOW CHANNELS