Trent Dumont: Charges against ALF star dropped, defence claims it was 'scandalous'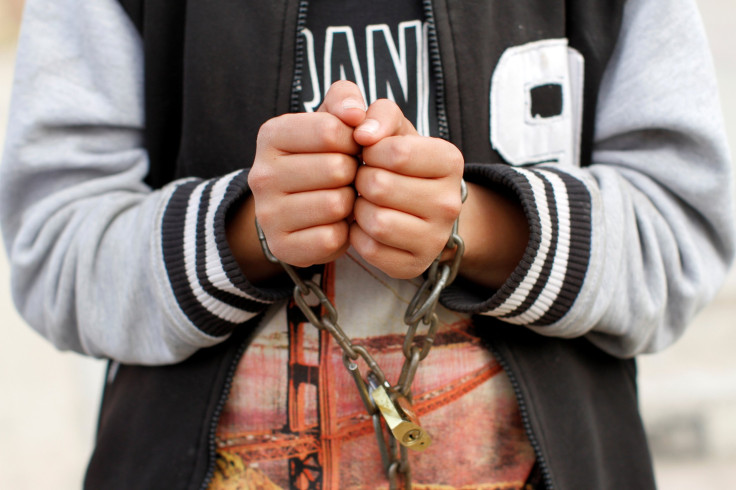 Charges of aggravated robbery against AFL star Trent Dumont stemming from a 2014 incident have been dropped. The news comes after Dumont, along with co-accused Joshua David Lomas, had pleaded not guilty to one count each of aggravated robbery.
The charges were brought by taxi driver Malusi Hamilton Ketse, who drove the pair to Banksia Park, in Adelaide's northeast, on Oct. 12, 2014. Ketse said Dumont and Lomas pinned him to the ground and stole $70 from him.
On Wednesday, Prosecutor Edward Stratton-Smith announced that the case was not being pursued anymore. Ketse's evidence was contrary to the CCTV footage captured from inside the cab. The footage was played in court on Tuesday, but it did not have any sound.
According to AAP (via Riverine Herald), the prosecution dropped its charges against Lomas and Dumont following two days of evidence in the District Court. According to Dumont's lawyer, Tony Burns, the clip shows Ketse speaking to his passengers while Dumont appears to be singing. In contrast, Ketse said the behaviour of the duo was "unruly." He added that the two were "touching me, taking the seatbelt out."
The opening address on Monday was postponed by half a day as Stretton-Smith waited for instructions, as reported by the Advertiser. While Judge Paul Muscat repeatedly asked whether he had received those instructions, Stretton-Smith kept saying he was still waiting. Judge Muscat also expressed criticism at the ODPP staffer who was delegated to support Stretton-Smith.
The defence counsel, who said they had conversations with the Director of Public Prosecutions about the irregularities in the evidence provided by the taxi driver, said the issue had gotten too far. They said it was "scandalous." Burns added, "The prosecution knew two years ago ... there was always a gap in the evidence. It's scandalous really that it got this far, it's cost the state and the parties a lot of money."
Muscat said while "it is the right decision to make," the matter had been stretched for too long. "It's those who are charged with the responsibility of ensuring there is a reasonable possibility of conviction," he said. "It shouldn't get to the stage where prosecution forms that view after it's principle witness had completed giving evidence."
MEET IBT NEWS FROM BELOW CHANNELS