Top 10 most expensive cities in the world: Sydney fails to make list, Singapore comes out on top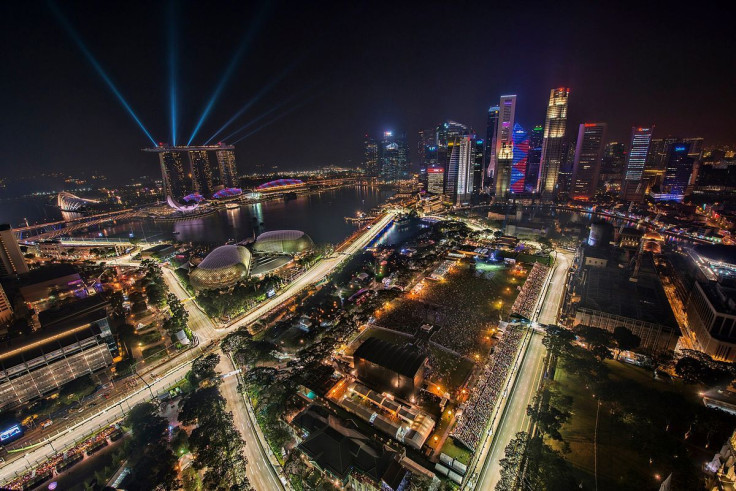 Most Sydney-siders would raise their hands if asked whether their city was one of the world's most expensive to live in. However, a new report by The Economist Intelligence Unit shows that a weaker Australian dollar has pushed Sydney (20th) and Melbourne (21st) out of the top 10 most expensive cities in the world rankings for 2016.
According to this year's Worldwide Cost of Living report, Singapore was for the third consecutive year ranked the most costly city to live in. While offering relative value in some categories such as groceries and food, transport in the city-state costs 2.7 times higher than transport in New York.
The young Southeast Asian country is also the most expensive place in the world to buy and run a car, thanks to its complex Certificate of Entitlement (COE) system -- a license that allows holders to register and own a car in Singapore for 10 years. Due to the high demand for licenses, the cost of a COE traditionally exceeds the cost of a car itself, as seen in the chart below from SGCharts.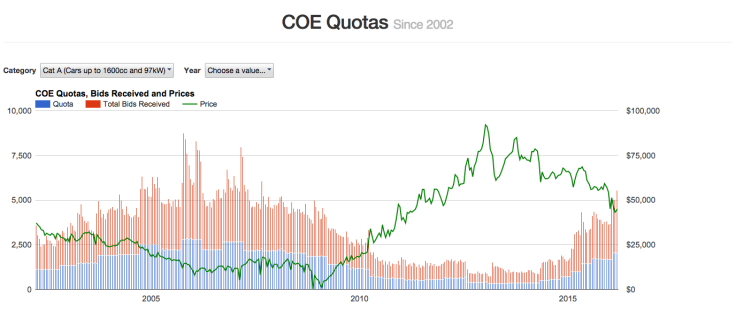 Following Singapore on the rankings was Hong Kong, which climbed seven spots in the last 12 months alone. London, New York and Los Angeles also moved up the rankings to 6th, 7th and 8th place respectively, displacing Sydney, Melbourne and Oslo from the ten most expensive cities.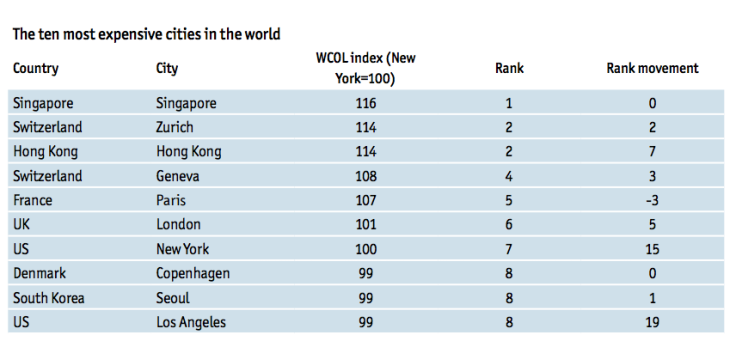 New York and LA's move up the ladder was not because of significant rises in the prices of local goods and services, but the strength of the American dollar. The Economist report cites the falling cost of oil as a factor in pushing prices down, which translates to relatively low inflation across the US.
"Despite this, New York is in its highest global position since 2002 and has risen by some 42 places up the cost of living ranking since 2011, when it was barely among the 50 most expensive cities, let alone the top ten," the report adds.
Meanwhile, some Euro zone cities have seen a decline in cost of living due to a weak Euro, pushing them out of the list. Paris, however, remains a structurally expensive place to live in, and is joined by Zurich, Geneva, Copenhagen and London -- a tell-tale sign that non-euro zone cities have become pricier in relation to their neighbours.
The unpegging of the Swiss franc from the euro, coupled with structurally high income and price levels, also means that Zurich and Geneva will continue to vie for the unenviable title of Europe's most expensive city. Neither city has suffered from Eurozone austerity or economic fallout from falling oil prices to the degree of their EU or Norwegian peers.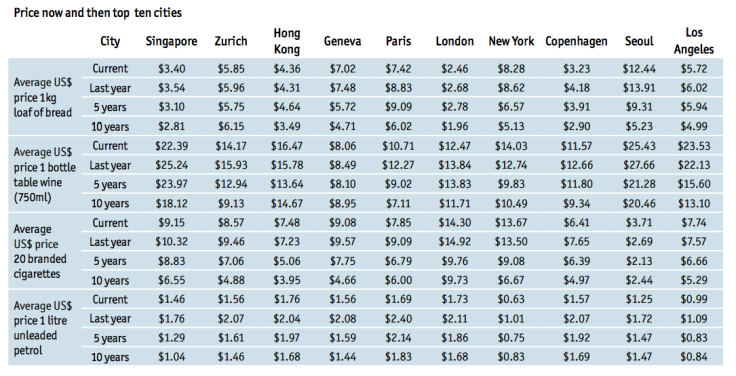 MEET IBT NEWS FROM BELOW CHANNELS