This Silicon Valley Raised Entrepreneur Is Helping Others Build Sustainable (and Profitable) Startups
The tech industry in Silicon Valley is characterized by both its ground-breaking innovation and daunting challenges. With start-ups cropping up rapidly, there is a pressing need for experienced guidance and mentorship. Statista reports that approximately 90% of start-ups fail, revealing a sobering reality for aspiring entrepreneurs. Amidst this dynamic landscape, Apoorva Pande stands as a beacon of leadership, steering countless ventures to success with his organization, Focused Founder. He has been celebrated for his exceptional acumen and mentorship, inspiring a multitude of entrepreneurs. Here's their story.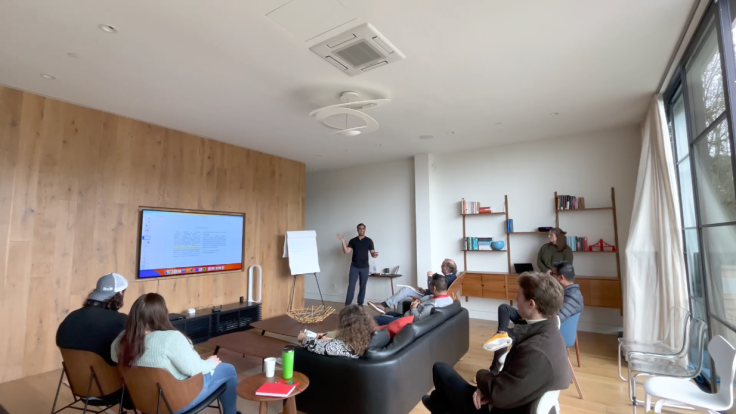 Silicon Valley Is Not For Everyone
Growing up amidst the buzzing energy of Silicon Valley, Apoorva was always inclined toward the fascinating world of entrepreneurship. During a casual dinner with a friend who had just sold her company for millions, he was struck by a sudden realization. Despite similar backgrounds, why were their entrepreneurial outcomes so different? This pivotal question ignited a spark within him, leading Apoorva to delve deeper into the essence of entrepreneurship. "At that time, I was drinking, stressing over my business, and really headed in the wrong direction." His life and professional career were not headed in the right direction. However, in a moment of clarity, he reached out to his friend for help. Her message to him was simple. "Improve the way you think..." Armed with the sudden realization that his lack of success was simply a matter of mental focus and tapping into the network around him, he found himself filled with a new sense of purpose. "I quickly found myself pouring into my company with incredible results... but that wasn't enough for me." He was resolute in his mission to not just find answers for himself but to create a blueprint for success for aspiring founders.
Launching The Focused Founder
After several years of coaching others, working in venture capital, and continuing to build his own track record of success, Pande launched a new company - Focused Founder. "It was a testament to my own journey of finding focus. Something I know a lot of entrepreneurs can struggle with as well." The path to creating Focused Founder was not without its hurdles. Apoorva immersed himself in learning, exploring, and understanding the intricacies of business development for years before stepping out on his own. His journey involved stints at a venture capital firm and the creation of marketing companies, each providing critical insights that would later shape Focused Founder. His relentless pursuit of growth and self-improvement, intertwined with his professional endeavors, formed the backbone of his entrepreneurial journey.
Since its inception in 2020, Focused Founder has gone from strength to strength, aiding numerous tech start-ups in achieving substantial growth. Apoorva's philosophy of elevating pricing, trusting the perception of strangers, and cultivating self-belief has become the cornerstone of Focused Founder's guidance to entrepreneurs. The organization has been instrumental in reshaping entrepreneurial narratives, turning potential failures into success stories through targeted mentorship and guidance.
Looking To The Future
As we look towards the future, Apoorva Pande and Focused Founder have promising plans on the horizon. The launch of two new mastermind programs is set for August, designed specifically for early-stage enterprise software companies. Additionally, the launch of their $100 million mastermind program is eagerly anticipated. Apoorva's journey serves as an inspirational testament to the potential of entrepreneurship when fueled by determination, resilience, and the right mentorship.
For more insights and tips from Apoorva Pande, visit his website where you can sign up for his upcoming launch of masterminds geared to help entrepreneurs scale their business to two, twenty, or even one hundred million dollars in revenue.
© Copyright IBTimes 2023. All rights reserved.
MEET IBT NEWS FROM BELOW CHANNELS