Startup Investment Opportunities On The Rise In Türkiye
* This is a contributed article and this content does not necessarily represent the views of IBTimes.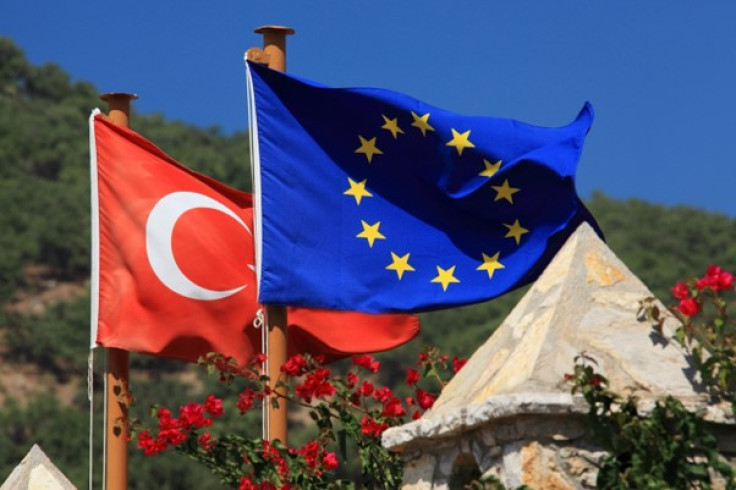 The last year has witnessed a significant influx of investments into Turkish startups, with the nation positioning itself as a hotbed for innovation and growth.
Türkiye is quickly emerging as a promising contender for potential investors, especially with its recent startup successes and the favourable Turkish visa policy.
Recent data released by Industry Monitor Startups Watch highlighted that Turkish startups have secured a commendable $154 million in just the first nine months of 2023 across 219 investment rounds. The investments span seed, early and late-stage ventures.
This impressive figure not only emphasises the growth potential of these ventures but also showcases the confidence of the investor community in Türkiye's evolving business landscape.
Türkiye, behind the U.K., Germany and France, is currently the fourth most active participant in the European and Middle East and North Africa (MENA) area for seed-stage investments.
Software as a service (SaaS), artificial intelligence (AI), gaming, retail technology and energy were among the industries with the largest transaction sizes.
Regarding the number of transactions, investors showed a great deal of interest in companies in the gaming, AI, SaaS, energy and financial technology (fintech) sectors.
According to the data from January through September, venture capital investment funds (VCIF) participated in one out of every two investments.
However, only 10% of venture capital and angel deals involved foreign investors, a six-year low.
But with 21 approved equity-based crowdfunding platforms — nine of which are now running campaigns — the growth of crowdfunding platforms in Türkiye has further empowered companies.
In the first nine months of 2023, startups ran 44 campaigns that raised a total of $16 million.
Through crowdfunding sites, they were able to raise an average of $363,000, which is a 58% increase over the same amount the previous year.
In addition, many noteworthy events occurred in the third quarter of 2023, such as the IPOs of businesses like Martı through exceptional purpose acquisition companies (SPAC) and ebebek.
Turkish firms with a rising demand for both local and international growth, like Param and Papara, also made notable overseas acquisitions.
Other developing fields attracted attention, although SaaS, AI, gaming, retail technology and energy remained the most popular industries for investments.
Over $13 million was made by sixteen firms focused on climate technologies despite not being in the top five industries for investment. In addition, three Web 3.0 businesses received $4.2 million, demonstrating the rising interest in decentralised technology.
Significant finance was also received by 10 firms in the mobility industry, which secured $12.5 million, and three cybersecurity enterprises, which drew $7.4 million. These results indicate prospective development areas within Türkiye's entrepreneurial ecosystem.
Fintechs are growing through investments and acquisitions in Türkiye as a result of legislative changes affecting digital banking. Through partnerships, acquisitions and investments, companies like Param, Colendi and Papara are getting closer to reaching the billion-dollar value threshold.
Türkiye has seen the rise of six unicorns, or businesses valued at more than $1 billion, since the start of 2020.
Param, Colendi and Papara are continuously growing both locally and globally through acquisitions, banking, insurance and payment licences, as well as partnerships, in spite of a worldwide tightening of investment climates in 2023.
Colendi raised $30 million in a Series A financing round, increasing company valuation from $120 million in 2021 to $150 million. Last year, the business moved forward by purchasing London-based blockchain solutions and payment provider SETL.
Colendi board member Deniz Devrim Cengiz stressed that the company's goal is to attain 1 billion consumers rather than just become a unicorn.
"We are achieving this goal not on our own but with our partners such as Turkcell, Migros, Türkiye Petrolleri, Limak and many others, having reached a user base of 18 million," Cengiz said.
In a similar vein, Param broadened its scope with the acquisition of Twisto and was granted the European Payment Institution licence. This allows access to 27 member states of the European Union, cementing its establishment as a major participant in the $1.1 trillion European e-commerce sector.
"We want to take the strength we gained in Türkiye to Europe," said Param CEO Emin Can Yılmaz. "What we do in Europe in a few months, we do in Türkiye in weeks."
Yılmaz also expressed his belief that the acquisition of Twisto would further facilitate the company's ability to provide solutions to its partners in Europe.
"We believe that the investment from the EBRD (European Bank for Development and Reconstruction) will help us connect with the right investors in our future endeavours," he stated.
With the EBRD forecasting a "significant increase" in Türkiye's investments this year, the nation's potential seems boundless. Factors like its strategic geographical location, young and dynamic workforce and increasing technological adaptability contribute to this optimistic outlook.
(Al Ruiz is a travel blogger and content strategist at STOP&LINK)
MEET IBT NEWS FROM BELOW CHANNELS