'Silicon Valley' Season 4 episode 6 spoilers: Jared tries to keep things peaceful between Gilfoyle and Dinesh in 'Customer Service' [VIDEO]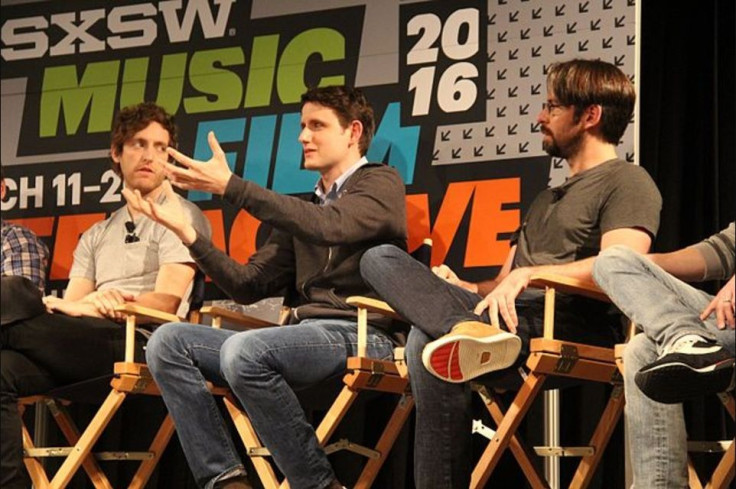 The "Silicon Valley" TV show, which stars Zach Woods as Donald "Jared" Dunn, Martin Starr as Bertram Gilfoyle, Kumail Nanjiani as Dinesh Chugtai, TJ Miller as Erlich Bachman, Josh Brener as Nelson "Big Head" Bighetti and Thomas Middleditch as Richard Hendricks, will have a new episode titled "Customer Service" airing on HBO on May 28. It will show Dinesh and Gilfoyle fighting over something and Jared trying to keep the peace between them. Read on to learn more about it.
Spoiler alert: This article contains more 'Silicon Valley' spoilers. Read on if you want to know what happens in the upcoming episode.
According to the official HBO website, "Silicon Valley" Season 4, episode 6 will feature Dinesh and Gilfoyle battling with each other after a launch that went wrong. It is up to Jared to keep things amicable between them. Meanwhile, Richard will look for financial support outside of the tech industry. In his quest to do so, he will come across an argumentative figure from Pied Piper's past. As for Erlich, he will contact Laurie (Suzanne Cryer) and Monica (Amanda Crew) for a new endeavour.
'Customer Service' guest stars
The Internet Movie Database (IMDb) lists the following guest stars for the "Customer Service" episode: Jake Broder as Dan Melcher, Jeff Marlow as Christoff, Seril James as Jeff and Amir M. Korangy as CEO. They will be joined by the other "Silicon Valley" cast members such as Jimmy O. Yang (Jian-Yang) and Matt Ross (Gavin Belson). Clay Tarver directed "Customer Service," which was written by Shawn Boxe and Graham Wagner.
'Silicon Valley' episodes
The episode before "Customer Service" was "The Blood Boy," which aired in the US on May 21. It was directed by Tim Roche and written by Adam Countee. It showed Richard presenting a business plan for their project that involves a decentralized Internet. He wanted to convince Gavin to have a low-key launch. However, Bryce (Graham Rogers) influenced Gavin to think otherwise, which made Jared and Richard mad. They warned Bryce to leave their company alone.
Gavin demanded that Richard apologise to Bryce and he tried to, but he discovered that Bryce was not really as health conscious as he appears to be. It turns out he eats a lot of sugary snacks and even consumes marijuana. Eventually, they discover that Bryce is a corporate spy. This makes Gavin feel disillusioned and he decides to leave Palo Alto. He even gave Richard full ownership of the decentralized Internet patent.
Erlich also predicted that Ed Chen (Tim Chiou) is planning to force Laurie out of Raviga, and it turns out that he's correct. Monica tried to warn Laurie about it, but the latter said that she always knew about it. She thanked Monica for her loyalty and invited her to be her new partner on a new VC fund. After "Customer Service," the "Silicon Valley" episodes "The Patent Troll," "The Keenan Vortex," "Hooli-Con" and "Server Error" will be aired on HBO on June 4, 11, 18 and 25.
The "Silicon Valley" show airs in Australia every Monday on the Comedy channel at 8:30 pm. It also airs on Sundays in the US on HBO.
Watch the 'Silicon Valley': Season 4 Episode 6: Preview (HBO)
Source: HBO/YouTube
In case you missed it (ICYMI), READ these stories:
'Silicon Valley' Season 4 episode 5 spoilers: Dinesh Chugtai's relationship gets more serious in 'The Blood Boy' [WATCH VIDEOS]
'Silicon Valley' season 4 release date, spoilers: Richard quitting the game already?
MEET IBT NEWS FROM BELOW CHANNELS