'Shadowhunters' Season 2 episode 16 spoilers: Simon dreads Yom Kippur in 'Day Of Atonement' [VIDEO]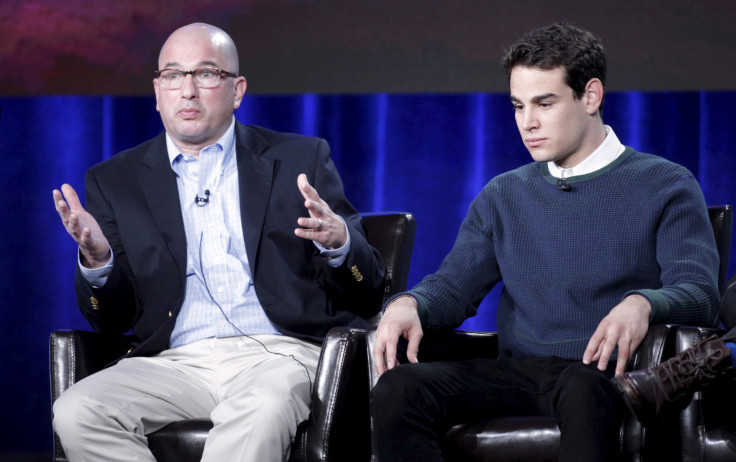 "Shadowhunters 2," starring Alberto Rosende as Simon Lewis, Dominic Sherwood as Jonathan Christopher "Jace" Wayland and Katherine McNamara as Clarissa "Clary" Fairchild, will have an upcoming episode titled "Day of Atonement," which airs on Freeform on July 17. It will show Simon dreading the celebration Yom Kippur, aka the Jewish Day of Atonement, especially since he's now a vampire. Read on to learn more about it.
Spoiler alert: This article contains more 'Shadowhunters' spoilers. Read on only if you want to know more about what happens in 'Day of Atonement.'
According to a press release from Freeform, "Shadowhunters" season 2, episode 16 will show Simon trying to prepare for a family dinner in celebration of the Jewish Day of Atonement (Yom Kippur). Yom Kippur happens on the 1oth day of Tishri, the jewfaq.org website indicates. The Tishri is the first month of the civil and the seventh of the religious year. It usually falls during September and October on the Gregorian calendar.
The Jewish Day of Atonement is the most important holiday of the Jewish year. During this time, Jews who do not observe other Jewish customs will fast, refrain from work and/or attend synagogue services.
This year will be especially hard for Simon since he has become a vampire. Aside from that, he has to control his urges as a vampire. Sensing his problem, Maia (Alisha Wainwright) will insist on helping Simon get through this day, even if he won't ask for her aid. Plus, Jace and Clary will go on a mission that will be unsanctioned. They will try to test out their new rune powers. This episode was directed by former "The Vampire Diaries" (TVD) star Paul Wesley. He played the vampire-turned-human Stefan Salvatore in The CW series which wrapped up on March 10.
'Day of Atonement' guest stars
The Internet Movie Database (IMDb) lists the following stars to appear in this episode: Benjamin Sutherland as Young Ithuriel, Will Tudor as Sebastian Verlac and Elias Toufexis as Jonathan. They will be joined by other "Shadowhunters" cast members such as Matthew Daddario as Alexander "Alec" Lightwood, Harry Shum Jr. as Magnus Bane, Isaiah Mustafa as Luke Garroway and Emeraude Toubia as Lucifer / Isabelle Lightwood.
'Shadowhunters' episodes
The episodes after "Day of Atonement" are "A Dark Reflection," (air date: July 24) and "Awake, Arise, or Be Forever Fallen" (air date: July 31). After that, the episodes "Hail and Farewell" (air date: Aug. 7) and "Beside Still Water" (air date: Aug. 14) will be shown next on Freeform.
The "Shadowhunters" TV series airs in Australia on Netflix. It also airs in the US on Freeform every Monday at 8 pm ET/PT. The supernatural show is based on Cassandra Clare's "The Mortal Instruments" book series.
Watch the "Shadowhunters" video from the show's official Facebook (FB) page:
In case you missed it (ICYMI), check this out:
'Shadowhunters' Season 2 episode 15 spoilers: Alec and the others prepare Valentine's transportation in 'A Problem of Memory' [VIDEOS]
'Shadowhunters' Season 2 episode 14 spoilers: The Seelie Queen summons Clary and Jace in 'The Fair Folk' [VIDEO]
MEET IBT NEWS FROM BELOW CHANNELS