Scientists discover gigantic killer lizards that co-existed with Australia's earliest humans
Fossil of the world's all time biggest reptile that once roamed Australia found at Capricorn Caves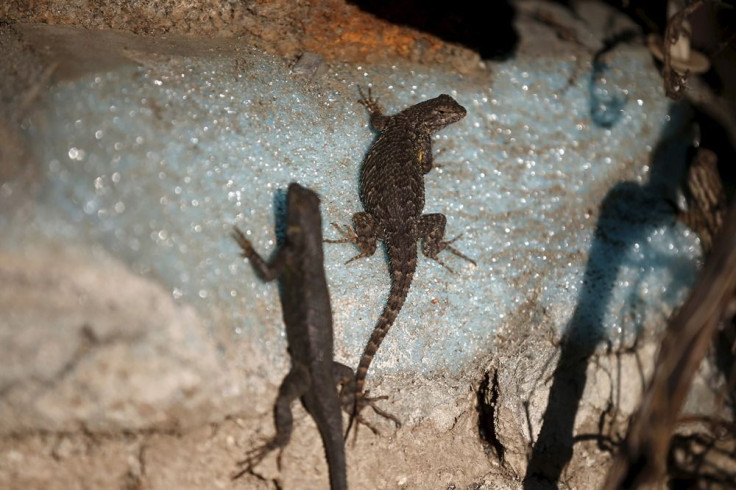 A new discovery by a team of scientists from the University of Queensland have recovered first evidence that the last Ice Age humans in Australia apparently had to face the world's all-time biggest lizards.
The evidence of the 16-foot-high prehistoric lizards were found in a 2-foot deep, fossil-rich excavation site in Capricorn Caves near Rockhampton. Apart from the gigantic lizard's fossil, the site was filled with millions of bones from thousands of primitive creatures.
The team was enthralled when they discovered that the early human inhabitants in Australia and giant killer lizards apparently existed during the same time, said Gilbert Price, a palaeoecologist from the Queensland University.
Considered to be the oldest record of giant lizard found in the entire continent, its tiny bone measures about 1 centimetre and is called "osteoderm." It originates from under the lizard's skin. Through the use of uranium thorium as well as radio carbon techniques, researchers were successful in obtaining the date of the bone that goes back to 50,000 years and also suggest that the aboriginal inhabitants of Australia apparently faced these big lizards, said a Fox News report.
There is still a doubt concerning whether the bone comes from a Komodo dragon that roamed in Australia before. This one could also be a larger species similar to the Megalania monitor lizard that measures up to 6 metres in length and weighs about 500 kilogrammes, adds Price. The largest living lizard living in Australia today is Perentie, which can grow up to two metres.
According to researchers, in the last Ice Age, massive lizards and inland crocodiles that measured up to nine metres long once roamed Australia during the Pleistocene age. It is matter of debate whether climate change or humans has affected the natural habitat of these giant lizards and resulted in their extinction, including most of the megafauna, said a Sci-news report.
Contact the writer at feedback@ibtimes.com.au or tell us what you think below
MEET IBT NEWS FROM BELOW CHANNELS