Russia confirms Syrian government clears Aleppo's Castello road of rebels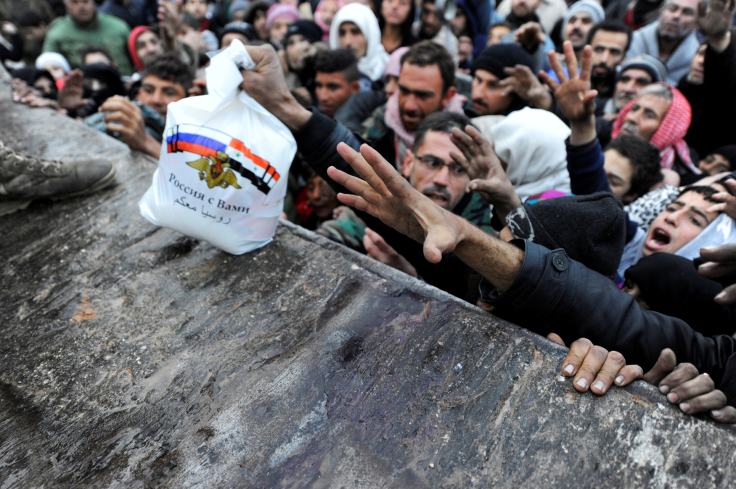 Russia's defence ministry official Sergei Rudskoi has confirmed that Aleppo's Castello road has been cleared of rebels. The successful operation has led to an unimpeded path for air deliveries. Rudskoi also said that Russia is ready to escort aid agencies into parts of Syria's eastern Aleppo. However, the United Nations and other organisations have not yet requested the aid they need.
On Monday, the Syrian army and its allies announced that they captured from rebels a large swath of eastern Aleppo. The area was believed to be the most important urban stronghold of the rebels. He said that about 40 percent had been freed from militants. Thousands of residents were reported to have fled and the US-backed Kurdish militia took over the part of the area lost by rebels.
It is considered to be the biggest victory for President Bashar al-Assad. It also indicated that he restored his control over the whole city including the Kurdish-held area that has not fought against him.
"What happened in the last two days is a great strategic accomplishment by the Syrian army and allies," a fighter with a militia on the government side in the Aleppo area told Reuters.
Before the military acceleration that retaken the eastern Aleppo, major aid groups were being denied to help civilians remaining the city.
"We are ready to mobilise food, preposition in warehouses in western Aleppo, or across the border from Turkey, to the people trapped in eastern Aleppo, if access is granted. So, once again, we join — like everybody else, let us get into eastern Aleppo. We can help the people there. Let us in," Bettina Luescher, World Food Program spokesperson, told PBS.
Meanwhile, Russia's defence ministry official Sergei Rudskoi has denied that the country's air force has performed air strikes inside Aleppo for 44 straight days. The denial came when an Aleppo-based Jabha Shamiya rebel group official said that air strikes have intensified against the rebel-held areas of Aleppo.
MEET IBT NEWS FROM BELOW CHANNELS