'Reign' Series finale spoilers: Elizabeth prepares for war as Mary struggles to survive in 'All it Cost Her...' [VIDEO]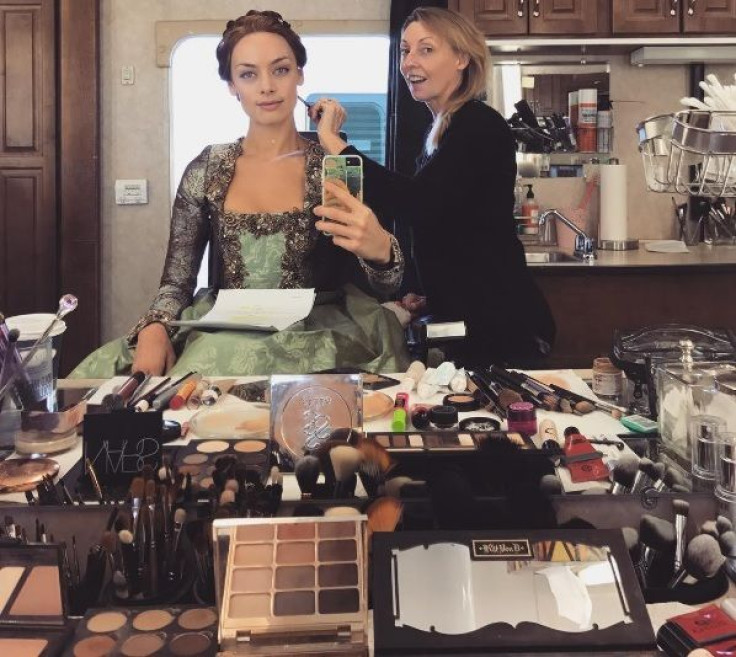 "Reign," starring Adelaide Kane as Mary, Queen of Scots, Rachel Skarsten as Elizabeth I of England, Megan Follows as Catherine de' Medici, Celina Sinden as Greer, Will Kemp as Lord Darnley and Craig Parker as Stéphane Narcisse, will have an upcoming episode titled "All it Cost Her...," which airs on The CW on Friday, June 16. It will show Elizabeth preparing for war and Mary doing everything she can to survive. Read on to learn more about the episode, which is also the show's series finale.
Spoiler alert: This update contains more 'Reign' spoilers. Read on if you want to know what will happen on the show's final episode.
According to a press release from The CW, "Reign" Season 4, episode 16 will feature Mary making a drastic move that will change history and affect not only herself, but also her newborn son and her rule in Scotland. It is a desperate attempt to ensure her survival against her enemies. Meanwhile, Elizabeth starts to prepare for war and instigates Mary's death. She will also realise how similar she is to her cousin.
A preview video of the episode was uploaded on The CW's YouTube channel. It shows Mary trying to find her son who was kidnapped by Darnley. As for Elizabeth, she has already gathered her troops for war. "I am England, I will bow to no man," she says in the trailer. Plus, Henry (Nick Slater) and Charles (Spencer MacPherson) will continue to fight each other.
Guest stars of 'All it Cost Her...​'
The Internet Movie Database (IMDb) lists the following actors and actresses as appearing in the "Reign" series finale: Steve Byers (Archduke Ferdinand), Adam Croasdell (Bothwell), Dan Jeannotte (James Earl of Moray), Neven Pajkic (Executioner), Ann Pirvu (Nicole) and Joshua Pivato (Queen Mary's Advisor). They will be joined by fellow stars Jake Foy (King James), Jonathan Goad (John Knox), Sara Garcia (Keira), Megan Hutchings (Jane) and Carrie Beale (Scottish Noble, Scottish Peasant (2016 - uncredited). This episode was directed by Holly Dale and written by Laurie McCarthy and April Blair.
'Reign' recap of 'Blood in the Water'
The episode before "All it Cost Her...​" was "Blood in the Water," which aired on June 9. It was directed by Charles Binamé and written by Drew Lindo and Wendy Riss Gatsiounis. It showed Mary giving birth to a son, with Greer and Bothwell by her side. Unfortunately, while she was in labour, Lady Lennox (Nola Augustson) betrayed Mary by manipulating her son Darnley to take over the Privy Council and oust her from power. However, Darnley is not fit to rule because he is suffering from syphilis, and it's affecting him mentally. He was even seeing visions of Keira.
As for Mary, she decided to write Elizabeth to ask for her son's protection, especially if something bad happens to her. She asked her cousin to accept her son as heir to a united England and Scotland.
Meanwhile, Elizabeth ordered naval commander Francis Drake (Richard Fleeshman) to steal a cargo ship heading for Austria. He was successful but was forced to engage Spanish warships in the process. Plus, she had Jane arrested after finding out that she had been lying to her. She suspected that she was also part of Gideon's (Ben Geurens) murder. In France, Henry and Charles continued to fight over the crown and Nicole.
"Reign" episodes air on FOX 8 in Australia. It also airs on The CW in the US every Friday at 9 pm ET/PT.
Watch: 'Reign' | 'All It Cost Her... 'Trailer | The CW
Source: The CW/YouTube
In case you missed it (ICYMI), check these out:
'Reign' Season 4 episode 15 spoilers: Mary's childbirth threatens her life in 'Blood in the Water' [VIDEO]
'Reign' season 4 episode 4 spoilers: What to expect from 'Playing with Fire' episode
MEET IBT NEWS FROM BELOW CHANNELS