Rare Photo Captured By Australian Photographer Shows Shark Giving Birth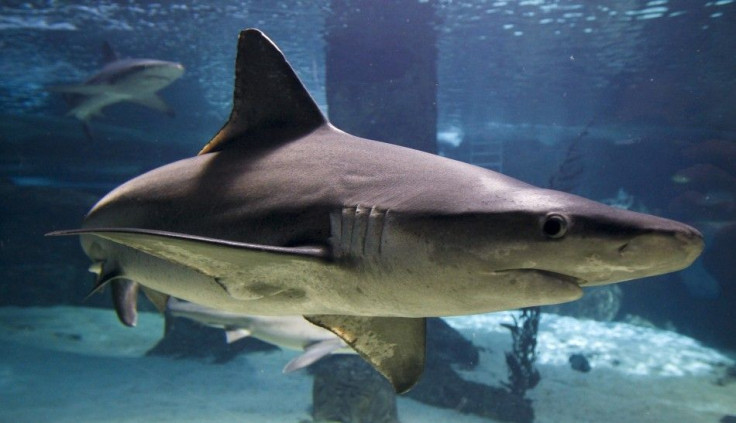 A rare photo of a thresher shark, which was named thresher because of its predatory habits, giving birth was captured in the Malapascua Island in the Philippines by an Australian photographer, Attila Kaszo. This is the first ever record of such an event being captured in a photo. The photo showed a baby thresher shark coming out from the body of its mother at a sea mount. The photo has been published in the journal Coral Reefs.
According to the Daily Mail, the biologists initially failed to understand the significance of the photo, and so it was left lying in a junk folder in his computer. The conditions under which shark species gave birth to the young ones was a mystery.
Now, the researchers from the University of Chester in England feel that the photo could shed light on the circumstances of the shark giving birth, with details like how and where. The lead researcher of the study and lecturer in Conservatory Biology at the University of Chester, Dr Simon Oliver, said that looking at the image was one of the most exciting moments in his whole career.
According to Oliver, the team of researchers were watching a female thresher shark, otherwise known as fox shark, which was swimming across a station in an agitated state. He said that they were not able to interpret the reason for the agitated state of the shark from their observation post, which was about 15 metres away.
He explained that from 15 metres away, it was evident that clean fish wrasse, a family of marine fish that are brightly coloured, were taking bites from the pelvic region of the shark. The team watched the shark for a span of four minutes and during this time, they captured a photograph for identification.
Dr Simon Thorrold, a senior scientist at the Woods Hole Oceanographic Institution, a non-profit research society for studying different aspects of marine science, said that this could be the first time such an event had been photographed. He added that it was difficult to confirm it. He was of the view that the photo could hold "limited importance" in relation to the topic of shark conservation.
Contact the writer: afza.kandrikar@gmail.com
MEET IBT NEWS FROM BELOW CHANNELS