National Australia Bank quarterly profit dips 1 percent as costs increase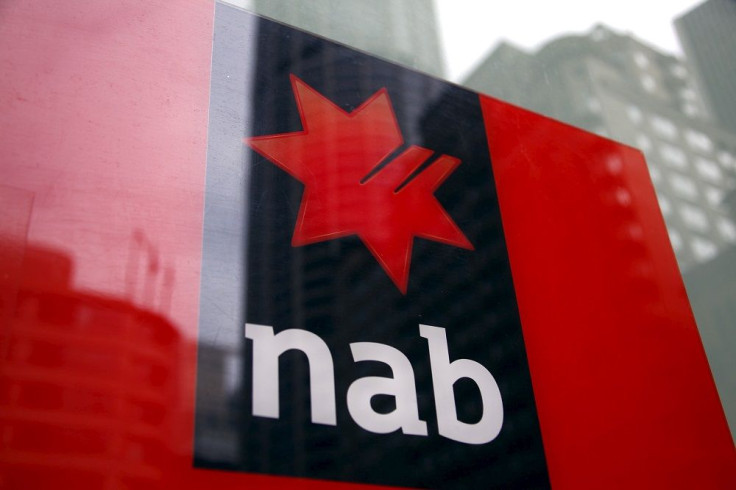 National Australia Bank suffered a fall of 1 percent in its cash earnings, as reported in its first quarter unaudited cash profit. This comes on the heels of a decline in bad and doubtful debts associated with the commodities sector.
The costs of NAB, the fourth largest lender in terms of market value, grew faster than its revenue. Its unaudited cash earnings stood at $1.6 billion, a decrease from $1.7 billion reported in last year's first quarter. The statutory earnings of the bank enjoyed an increase – from $1.5 billion to $1.6 billion – from the same period last year.
Annual salary increases and higher redundancy costs were attributed to the rise in costs. The bank said costs increased by as much as 5 percent. According to AAP (via SBS), an equivalent of 488 full-time jobs were let go of in the first quarter.
"We are taking a disciplined approach to reshaping our business, balancing higher levels of investment with tight cost management, to become more efficient and to serve customers better," NAB Chief Executive Andrew Thorburn said in a statement . "Our first-quarter expenses were impacted by the usual October 1 salary increases as well as elevated redundancy costs."
NAB was looking to expand its income growth to overshadow expense growth for the financial year ending on Sept. 30, according to Bell Potter analyst TS Lim. "The expense increase was slightly higher than I thought it would be," Lim said.
The bank's revenue jumped 1 percent, from lending growth and better trading income. Nevertheless, its net interest margin was noted to be "broadly stable."
A decline of as much as 23 percent was recorded in bad and doubtful debts, bringing it to $164 million. On the other hand, an increase was seen in delinquent loans – the ones with at least 90 days overdue have been increased from 0.85 percent of the loan book to 0.9 percent.
Regal Funds Management senior analyst Omkar Joshi said the stabilisation of the net margin was good news. "Overall, a soft quarter due to higher expenses but pleasingly net interest margins have started to stabilise," Joshi said.
Arduous conditions could be attributed to the lack of growth, Thorburn said. "While the Australian and New Zealand economies remain resilient and continue to deliver solid growth, the operating environment has some challenges with funding costs remaining elevated and competition still intense," he said.
He further highlighted that the bank had made a "solid start to 2017." This, he noted, could be attributed to increased revenue and strengthening of asset quality.
MEET IBT NEWS FROM BELOW CHANNELS