'Naruto to Boruto Shinobi Striker': Acrobatic ninja battle coming to PS4, Xbox One and PC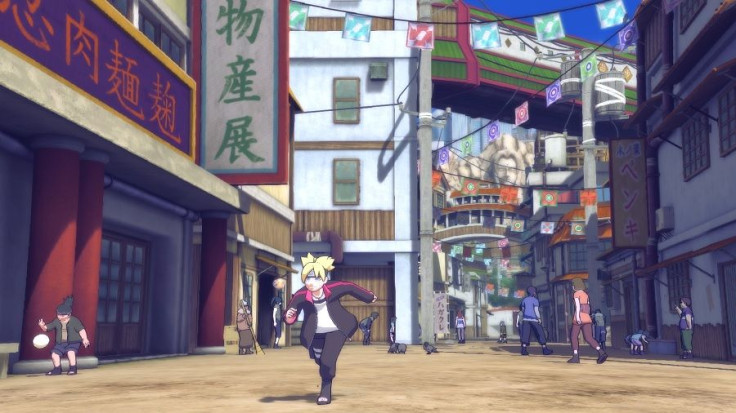 With the manga and anime coming to an end, Naruto bids farewell and passes the "Will of Fire" to Boruto. Bandai Namco Entertainment has announced that it will be releasing a new Naruto game called "Naruto to Boruto Shinobi Striker" for the PlayStation 4, Xbox One and PC.
Bandai Namco did not provide much detail but it did include how online matches will work in the game. "Naruto to Boruto" will feature a battle between two teams consisting of four members max. It means that up to eight ninjas can be seen in the screen fighting at the same time.
Its trailer uploaded on YouTube by various users showed the teenage versions of Naruto Uzmuaki, Sasuke Uchinha and Sakura Haruno with Kakashi Hatake going against four members of Akatsuki. It gave Naruto fans a hint that the game will include the younger versions of the characters.
Since Bandai Namco named it "Naruto to Boruto," it is just fitting that players will be able to use Boruto in the game. Along with the young Boruto, they can expect the adult versions of all the shinobis in the game. Developers might also throw in the teenage version of Boruto as seen in the pilot episode of "Boruto Naruto Next Generations."
The areas showcased in the trailer were the Forest of Death, which was used during the Chunin Exams, and the Hidden Village of Sand. It also showed how the characters can freely jump and run anywhere.
Characters can also cast jutsus freely during the heat of the battle. A small bit of the video also showed how Naruto and Sasuke performed a double team attack to Pain. The last bit showed Naruto transforming into his nine-tailed fox form.
Aside from the gameplay, one of the noticeable things in the trailer is the graphics of the game. Compared to "Naruto Ultimate Ninja Storm 4," developers of "Naruto to Boruto" seem to have taken a step lower with its visual effects.
The reason behind this could be the fact that eight characters are currently present on the screen. Each character will require a special effect on its own, depending on the jutsus they use. This takes a toll on the platform and requires a tune down by the developers to make it all run smoothly.
So far, Bandai Namco has not yet provided a release date for "Naruto to Boruto Shinobi Striker." It is expected to come out after it releases "Naruto: Ultimate Ninja Storm Trilogy" in Japan on July 27, 2017.
Source: YouTube/PS360HD2
MEET IBT NEWS FROM BELOW CHANNELS