Medical marijuana update: New York doctors may prescribe cannabis to women suffering from menstrual cramps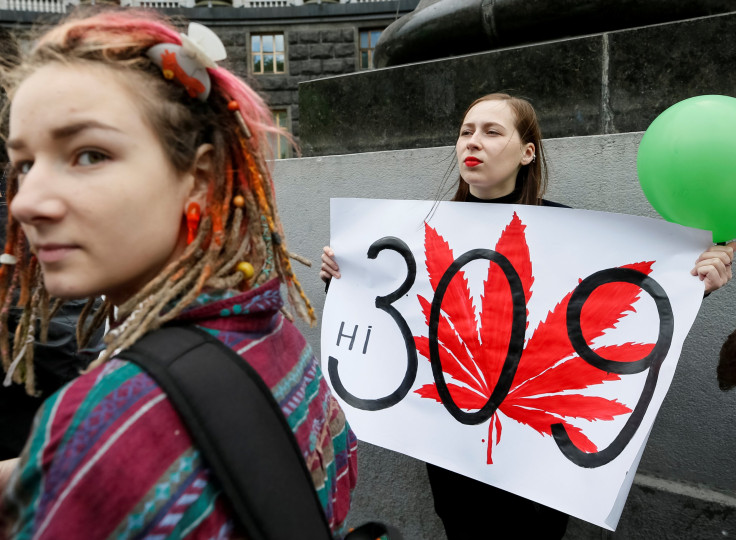 While Australia takes baby steps in marijuana legalisation, women in New York State suffering from menstrual cramps may soon be able to ease their monthly pains. The State Assembly is reportedly considering a bill to add menstrual cramps (dysmenorrhea) to the list of conditions for which doctors can prescribe medicinal cannabis for relief.
As per the state law, only certain medical conditions are allowed to use the drug in New York. Some of the conditions listed are HIV, multiple sclerosis and cancer. Linda Rosenthal, New York State Assemblywoman, wrote in the bill that menstrual cramps can be debilitating and cannabis can alleviate ay of its painful effects. Actress Whoopi Goldberg already sells a line of medical marijuana products that specifically take care of period pain, and she has shown strong support for the bill. However, it still has to overcome several legislative hurdles.
The interesting question is whether medicinal cannabis really alleviates menstrual pain. There haven't been many studies analysing the effect of marijuana on menstrual cramps. Hence, there is also lack of evidence. Dr. Charles Pollack, an emergency-medicine physician at Thomas Jefferson University Hospital in Philadelphia and the director of the university's Lambert Centre for the Study of Medicinal Cannabis and Hemp, said that menstrual pain does not fall under the category of neuropathic pain, an area where medical marijuana has been useful.
Pollack told Live Science that even though menstrual pain is not directly under neuropathic pain, it is not totally out of the realm of the possible. Women may find relief. He further explained that the female reproductive tract has abundance of endocannabinoid receptors. Cannabinoids in marijuana bind to these receptors. Women with terrible menstrual pain may also benefit largely from the anti-anxiety effects of medicinal cannabis. However, it is difficult to draw conclusion due to lack of proper data.
Professor of family medicine at Georgetown University School of Medicine, Dr. Ranit Mishori, said that it is unwise to recommend medical marijuana treatment in the absence of evidence. He, however, acknowledged that there are barriers to studying cannabis in the US.
Meanwhile in Down Under, the Victorian government has awarded the first commercial permit for medicinal cannabis. This brings patients suffering from various illnesses a step closer to procuring marijuana for relief.
Agriculture Victoria has transferred the cannabis plants from its growing centre to Cann Group Limited in Melbourne. The recent state budget has included $28.5 million for establishing the Office of Medicinal Cannabis which will regulate the manufacturing as well as clinical framework.
Don't Miss: Medicinal cannabis: Victoria awarded commercial permit; Marijuana study finds Cannabidiol effective in treating schizophrenic patients
MEET IBT NEWS FROM BELOW CHANNELS