Maternal antiretroviral therapy may eliminate HIV transmission from mother to infant via breast milk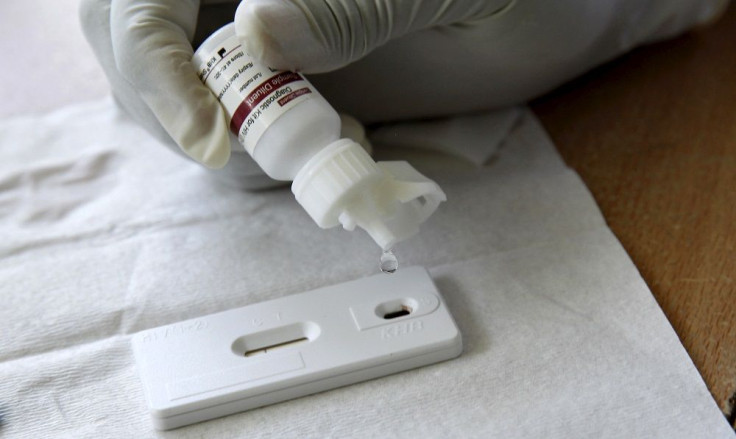 A study has revealed that HIV-infected mothers who have a strong immune system can benefit from a three-drug antiretroviral regimen during the breastfeeding period. Researchers found evidence that this therapy may eliminate HIV transmission to infants via breast milk. The findings showed that daily infant nevirapine and three-drug antiretroviral therapy were effective and safe at preventing HIV transmission from mother to child during breastfeeding.
Moreover, the perinatal transmission rate was found to be very low who continued the therapy. The rates were 0.3 percent at six months of age and 0.6 percent at one year. Infant mortality was extremely low in the study as most of the babies survived the first year of life.
The results are extremely promising as according to the World Health Organisation (WHO), HIV transmission rate from infected mother to child in the absence of any intervention during pregnancy, labour, delivery or breastfeeding, has ranged from 15-45 percent.
Immunologist and Director of National Institute of Allergy and Infectious Diseases (NIAID), a US-based research organisation, Anthony S. Fauci, said in a statement that the study confirms "the benefits of antiretroviral therapy for every person living with HIV."
The large clinical trial was conducted in sub-Saharan Africa and India. The findings from the ongoing Promoting Maternal and Infant Survival Everywhere (PROMISE) study, funded by the National Institutes of Health, are in line with WHO guidelines that recommend lifelong antiretroviral therapy for all pregnant and breastfeeding women with HIV.
"Maternal antiretroviral therapy safely minimizes the threat of HIV transmission through breast milk while preserving the health advantages of breastfeeding, as the high infant survival in this study underscores," Fauci added.
According to The Times of India, resource-limited countries see high infant mortality. However, the therapy allowed 99 percent of the babies see their first birthday. Experts suggested that in areas that lack safe and clean water, HIV-infected mothers must be encouraged to breastfeed to keep their infants safe.
Breastfeeding protects infants from life-threatening respiratory and diarrheal infections and also prevents malnutrition. Nahida Chakhtoura from Eunice Kennedy Shriver National Institute of Child Health and Human Development (NICHD) in the US said that HIV-infected mothers in low and middle income areas who do not have access to alternate feeding methods, should be encouraged to breastfeed.
The results of the study were presented at the 8th International Workshop on HIV Paediatrics in Durban, South Africa, recently.
MEET IBT NEWS FROM BELOW CHANNELS