Man with bionic penis loses virginity and lasts in bed 'for an hour and three quarters'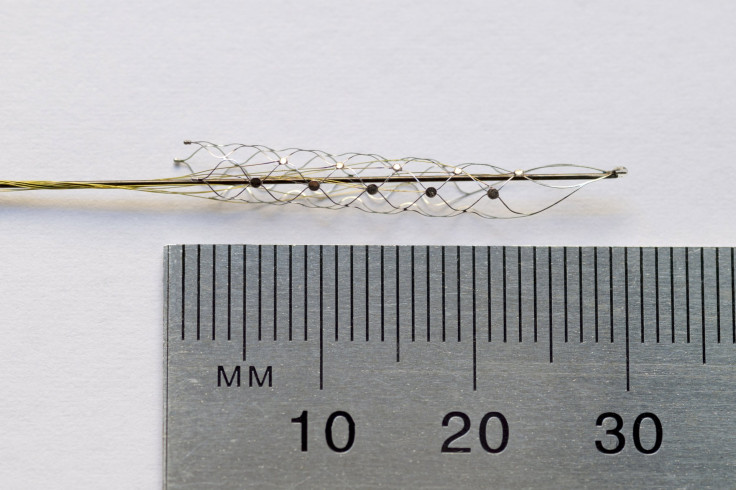 Mohammed Abad, security guard from Edinburgh, Scotland, lost his virginity to sex worker Charlotte Rose at the age of 44. But what's so special about it? He lost his penis in a childhood accident. It was ripped off when he was only six, and with maturity, he thought he would never be able to feel sexual pleasure in his life. However, doctors fitted a bionic penis that cost Abad £70,000 (AU$132,700) and finally he is happy to have performed in bed.
"It was great. I've been waiting for this day since I was 18. But now a big burden is off my back and I'm so happy," Abad said.
In 2012, Abad first had surgery to fit the bionic penis, which was 8 inches long. However, it became fully functional towards the end of last year. The artificial penis has two tubes that inflate once a button on the penis is pressed.
When 35-year-old Rose heard about Abad's plight, she decided to call up Abad and ask him whether he needed help in losing his virginity.
"I wanted someone who was willing to accept me the way I was. I'm a learner. I've got L plates. I didn't want to go in all guns blazing and make an idiot of myself," Abad said.
According to The Sun, the two spent a few days in London getting to know each other before getting physical. However, Abad's bionic penis failed to inflate properly on their special night. Thus, the two decided to delay their special moment.
"It was frustrating, but I'd already waited 20 years, so one more day didn't hurt," said Abad.
The following evening, everything went according to plan. However, when Rose saw his bionic penis for the first time, she became silent. Abad was worried but Rose found it incredible. Abad felt happy hearing that. After the deed was over, Abad had a big smile on his face.
Rose decided to waive her fee as she did not want to take money from someone who was about to lose his virginity. She was very impressed with Abad's performance in bed.
"The room got quite heated. In the end, he lasted for an hour and three quarters. I was impressed," Rose said.
Watch Mohammed Abad explain how his bionic penis works in the UK breakfast show "This Morning":
Source: YouTube/This Morning
MEET IBT NEWS FROM BELOW CHANNELS