Malcolm Turnbull regrets inviting anti-gay Muslim preacher at Iftar dinner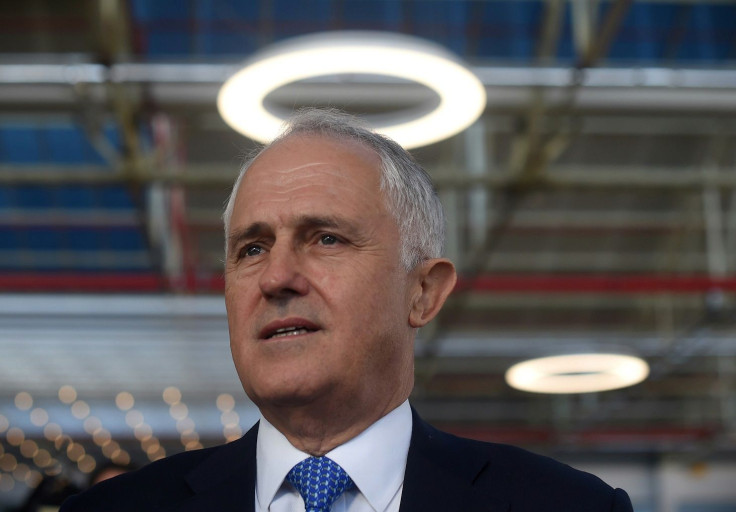 Malcolm Turnbull regretted dining with an alleged hate preacher on Thursday. The Australian prime minister said had he been aware Sheikh Shady Al-Suleiman made hateful comments about gay people and women in the past, he would not have invited him to the Iftar dinner marking the end of Ramadan at Kirribilli House.
"I do regret his invitation. He was invited in an official capacity as president of the Imam Council and the guest list was assembled by my department," the PM told 3AW's Neil Mitchell. "If I had been aware he had made those remarks about homosexuals and gay people, he would not have been invited."
Turnbull said he only learnt of Al-Suleiman's comments at the dinner.
Al-Suleiman, the national president of the Australian National Imams Council, made negative comments about homosexuality, women and critics of Islam in videos recorded years ago. He was heard calling homosexuality as an "evil act" that resulted in punishment in the form of AIDS. He also made disparaging remarks about women, saying they should not look at men.
He condemned women who engage in sex outside marriage. The sheikh was of the belief that women who commit premarital sex should receive 100 lashes. And for those who were married, previously married or divorced and have engaged in sex outside marriage, their punishment was stoning to death.
"Let me be very clear, we are governed by Australia law in Australia," Turnbull continued. "Propositions of that kind are so beyond the pale. It is obviously completely and utterly unacceptable and I condemn remarks of that kind. They have no place in Australian law and Australian culture."
The Muslim preacher has clarified his previous remarks, saying he did not advocate violence and hate in any way.
"I have previously noted passages in the holy Quran which do not support homosexuality," he said in a statement (via Sydney Morning Herald). "However, I always follow such statements with a personal commitment to tolerance and encouragement that all Muslims and all people approach all individuals, no matter their faith, race or sexuality, in a considerate and respectful way."
The multi-cultural dinner had about 60 attendees. He told his guests that they would never let extremists win, citing acts of terror in recent times, including the Orlando shooting in the US.
Earlier this week, Muslim cleric Farrokh Sekaleshar was stripped off his tourist visa to Australia after the Immigration Ministry was made aware of his hateful comments toward gay people in the past. British-born doctor Sekaleshfar was in the country to give lecture at the Imam Husain Islamic Centre.
Read more:
Orlando shooting: Muslim cleric preaching death to homosexuals is in Sydney
Anti-gay Sheikh Farrokh Sekaleshfar leaves country; Dutton cancels Islamic preacher's visa
MEET IBT NEWS FROM BELOW CHANNELS