Mac Pro 2017 update: Delay could be due to Apple's product preference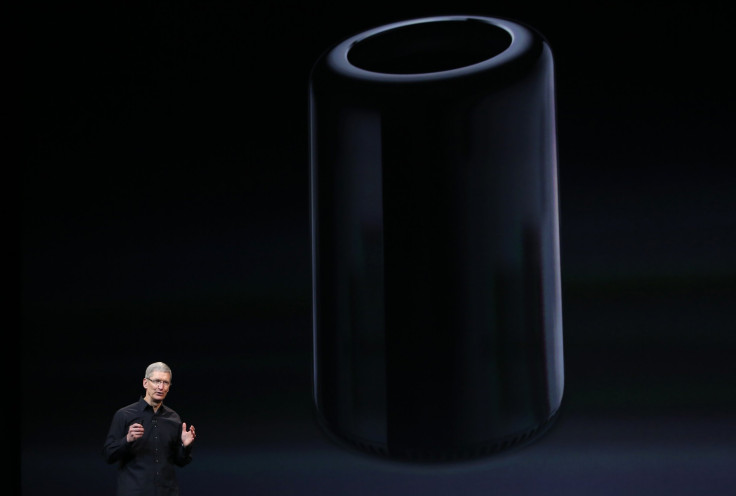 It's been three years since Apple last updated its high-end computer, and a Mac Pro 2017 refresh is sorely needed. Apple has revolved around the iPhone for a while now that it almost seems the company has forgotten about its premium desktop. It's understandable, of course, as the iconic smartphone is easier to sell (and in bunches) than a computer.
The Mac Pro is the most powerful computer the Cupertino, California-based tech titan has to offer. Among the trio of desktops in the present line-up, the Mac Pro trumps the iMac and Mac Mini in majority of configurations and when it comes to performance and speed. The latest iMac model came out in October 2015 while the Mac Mini hasn't been revamped in more than two years, and Apple hasn't really given the fans something to look forward to with the way it has infrequently talked about its desktop line-up.
When Apple announced the new MacBook Pro variants during last year's Mac-centric October conference, fans were disappointed that the company did not offer any update on the Mac Pro or any of its desktop siblings. The MacBook Pro with Touch Bar has never really lived up to the hype as the laptop is considered to be too costly for something that is less potent and dongle-happy.
The iPhone is now Apple's go-to device and has been for a while now, so it's only logical that the Mac maker squeezes the fruit with the most juice. But it seems strange for a company that was originally known for its computers to leave its desktop line-up in the closet untendered for what seems like an eternity while the iPhone gets a yearly refresh. The Mac business is still worth upwards of US$20 billion (AU$ 25.9 billion), and fans have long been yearning for an upgrade.
Apple CEO Tim Cook previously clarified that the Mac Pro and the rest of the desktop line-up is still very much on board despite the lack of updates. But words like "we're committed to desktops," "we have great desktops in our roadmap" and "nobody should worry about that" don't really hold ground when similar things like those were likewise said three years ago.
Just last month, Cook also reassured investors during the shareholder meeting that Apple is still very much fixated on its professional patrons and added that fans will see the company "do more" in the pro area, but didn't offer specifics about a Mac Pro 2017 model. "Don't think something we've done or something that we're doing that isn't visible yet is a signal that our priorities are elsewhere," said Cook.
RELATED STORIES:
MEET IBT NEWS FROM BELOW CHANNELS