Little Caesars' Mike Ilitch paid Rosa Parks' apartment for more than a decade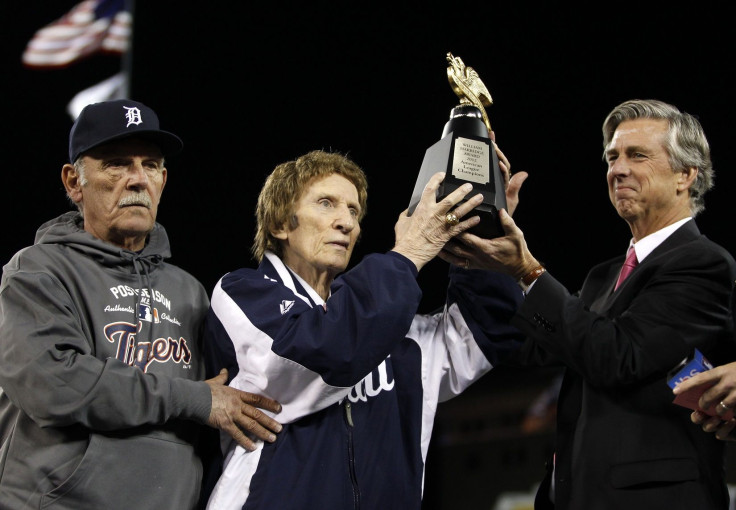 Little Caesars founder Mike Ilitch's generosity has been placed in highlight once again after he died on Friday. Federal judge Damon Keith recalled the more than a decade-long assistance of Ilitch to Rosa Parks. Keith said that the Detroit Tigers owner paid Parks' apartment until she died in 2005. The story became public in 2014 in the Sports Business Daily.
"They don't go around saying it, but I want to, at this point, let them know, how much the Ilitches not only meant to the city, but they meant so much for Rosa Parks, who was the mother of the civil rights movement," Keith told CNN affiliate WXYZ.
Ilitch helped Parks after learning that the mother of civil rights was robbed and assaulted in 1994. The unfortunate event happened in her home, when she was already 81 years old. Keith helped Parks to find a new apartment that would be a safer place for her. Alfred Taubman helped Keith in finding a new home for Parks. They were considering the Riverfront Apartments which Taubman owned.
The story was published in the newspaper and Ilitch has read the plan about the move. He called Keith and told him that he would pay for her house as long as necessary. As a proof, Keith showed a copy of a check from Little Caesars Enterprises. "It's for $2,000, dated November the first, 1994. It's from Little Caesars Enterprises to Riverfront Apartments, and I know it was just one of many. It's important that people know what Mr. Mike Ilitch did for Ms Rosa Parks because it's symbolic of what he has always done for the people of our city," Keith said.
The Detroit Tigers owner had many causes throughout the years. He helped the automobile industry in 2009 that experienced sinking profits. As a recognition from the companies, General Motors, Ford and Chrysler added underneath their company logos the sign that read, "The Detroit Tigers support our automakers."
Ilitch sponsored the rings for the living players of Red Wings who won the Stanley Cup before he bought the team in 1982. Each ring has a specific number of diamonds indicating the number of cups won by a player.
He started in 1979 the Little Caesars Amateur Hockey League -- the largest hockey program in the US. He also owned two charities including Detroit Tigers Foundation and the Detroit Red Wings Foundation that provided college scholarships, in-kind donations, grants to local charities and game tickets.
MEET IBT NEWS FROM BELOW CHANNELS