'The Legend Of Zelda: Breath Of The Wild' teaser: Players will get to explore a more expansive world with all new abilities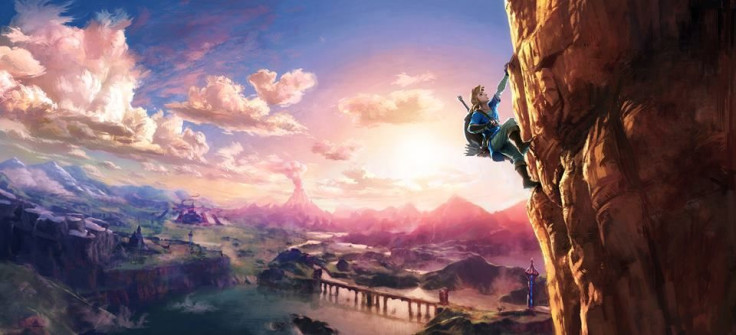 "The Legend Of Zelda: Breath Of The Wild" will be hitting the market in 2017, but teasers of the title have already been released and have praised the game. With the upcoming release, players will experience the most expansive world within the franchise.
According to Capsule Computers, the game opens into what feels like an actual world. Other titles within "The Legend Of Zelda" franchise often times painted the feeling of a world with vast landscapes and a lot of emptiness. However, "Breath Of The Wild" feels a lot more complete and alive between hubs of activity.
READ: Nintendo NX release date, news & update: 'The Legend of Zelda: Breath of the Wild' Nintendo amiibo leak explained
Throughout the game, players will be able to explore forests filled with enemies, as well as ruined temples. There will also be several puzzles to solve with the help of different abilities, such as being able to control metal through a power called Magnesis.
The design of the game is still feels much like the other "The Legend Of Zelda" games, but "Breath Of The Wild" has a more realistic feel to it, as opposed to cartoonish. Nevertheless, the same style is used, which is both charming and pleasing to a fan's eye.
READ: Nintendo news: New MH handheld controller and 'The Legend of Zelda' event teased
However, players will need to get used to the difference in controls that the Nintendo NX. Somehow, accessing inventory and activating powers rolls off slower than normal because of the difference in the console. But all in all, once players get accustomed to playing on the device, "The Legend Of Zelda: Breath Of The Wild" is enjoyable and fun.
The game teasers are only from early codes of the title, as Nintendo is still finishing up the same. Nevertheless, popular game designer Shigeru Miyamoto shared that development of "Breath Of The Wild" is almost finished and will be released within 2017 as planned.
Watch "The Legend Of Zelda: Breath Of The Wild" trailer
MEET IBT NEWS FROM BELOW CHANNELS