Iron ore spot markets stabilise following Monday's drop below US$90 a tonne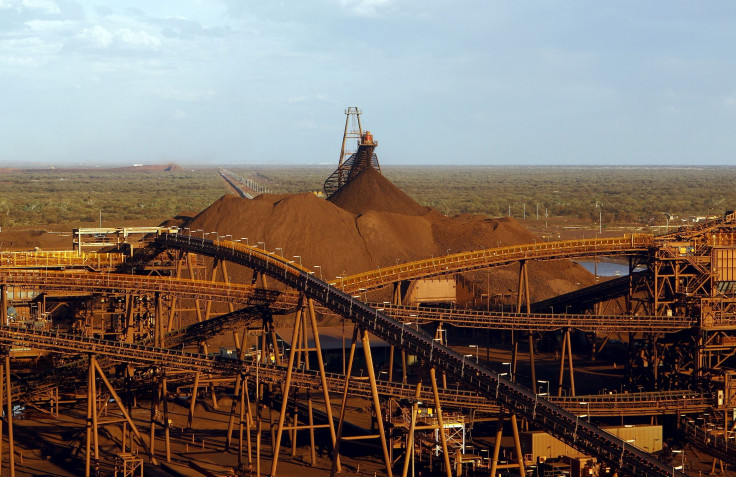 Iron ore spot markets delivered a mixed performance on Tuesday. The spot market for 62 percent fines saw an increase of 0.08 percent to reach US$89.80 (AU$118.14) a tonne, according to Metal Bulletin. This comes in the wake of prices dropping below the US$90 (AU$118.41) a tonne mark for the first time since Feb. 10.
On Tuesday, higher grade ores performed better than lower grades during the session. Metal Bulletin said iron ore markets were largely influenced by a forecast of weakness in Chinese rebar spot prices. "China's spot rebar market weakened on Tuesday amid thin trading, as participants come to the realisation that the long product's prices had risen to unusually high levels," the group said.
Lately, rebar prices have been comparable to that of hot rolled coil (HRC) steel. "Normally, prices for rebar are 200-300 yuan (US$29-US$44) per tonne lower than those for the flat steel product due to production differences," it says.
Meanwhile, Evans & Partners analyst Andrew Hines has predicted that iron ore prices could plunge drastically to settle at their historical average of US$33 (AU43.42) a tonne. As iron ore prices crossed the US$90 (AU$118.41) a tonne mark lately, mining giants Rio Tinto, BHP Billiton and Fortescue Metals Group saw sharp surge in their profitability.
However, Hines said the iron ore market is "on the verge of a multi-year bear market," adding that the current trend has the potential to make matters difficult. "Iron ore is a bulk commodity, it is relatively abundant, and it is not difficult to mine or process. Iron ore producers should not expect to make supernormal returns in perpetuity," he said.
The trio of mining companies are factoring in an iron ore spot price in the bracket of $US60-$US65 (AU$78.9-AU$85.5) a tonne. Hines said he forecast the prices would fall to as low as $US45 (AU$59.2) a tonne in the second half of 2017. If the predictions come out to be true, the companies would sustain "much lower prices" by mid 2017.
With regard to lower grade ores, the spot price for 58 percent slipped by 2 percent on Tuesday – settling at $61.38 (AU$80.75) a tonne. Last Friday, Chinese iron ore port inventories reached 130.05 million tonnes, its highest since 2004. A large portion of these are medium-to-lower grade ores. Higher grades are not in adequate supply.
Although Tuesday marked a day of mixed performance, Chinese futures were on the receiving end of renewed pressure overnight. There are speculations that suggest spot markets will be capped on Wednesday. The iron ore future for May 2017, in Dalian, came down 0.45 percent to reach 658.5 yuan (AU$125.6).
MEET IBT NEWS FROM BELOW CHANNELS