Huge swells destroy Sculpture by the Sea artworks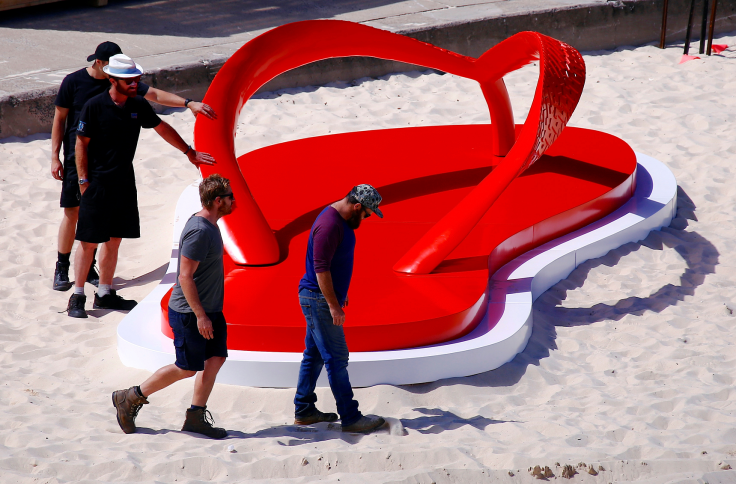 Huge swells destroyed at least three sculptures at Sculpture by the Sea on Monday afternoon. Collingwood artist Bronek Kozka was lecturing at Melbourne's RMIT University when huge swells crashed on Tamarama Beach and dragged his artwork. Kozka's sculpture, Fair Dinkum Offshore Processing, was totally destroyed.
"It's a bit of a shock. I'm still processing it," Kozka told Sydney Morning Herald. "The emotions are going up and down a little bit. I'm upset that it's gone, but I'm more upset that offshore processing is an issue we need to keep in peoples' minds all the time, and now they won't be seeing it."
Kozka is hopeful that some of the sculpture will be salvaged.
Elyssa Sykes-Smith and German artist Angelika Summa's artworks were also washed into the water. Smith created "A Weighted Embrace," while Summa's artwork is "Alien: Self consciousness is a virus from outer space."
"We've never had it come more than halfway down the beach before," David Handley, founder of Sculpture by the Sea, told Fairfax Media (via Reuters). "The work that has been destroyed, we moved it 25 metres back from the end of the stormwater drain. In all these years we've never had a work damaged on there, but the waves were so strong they still swept it off. I've never seen it so substantial in Tamarama."
The organisers moved all the artworks away from the beach and were anchored in the sand, but the high tide and huge well were unprecedented.
"It wasn't the tide alone, it was largely due to an intense low-pressure system off the NSW coast," Brett Dutschke, a senior Meteorologist with Fairfax Media's Weatherzone, told swellnet.com.au. "The waves hitting the beaches were 2-3 metres high, so certainly large enough to be of danger to people on the beach or on the rocks."
Some artists want their artwork at the water's edge the organisers approve the request. Chinese artist Zhao Tengxiou is one of the artists whose work has been placed at the water's edge.
MEET IBT NEWS FROM BELOW CHANNELS