HIV AIDS Russia: HIV-positive numbers cross 1 million, Russia AIDS epidemic gathering strength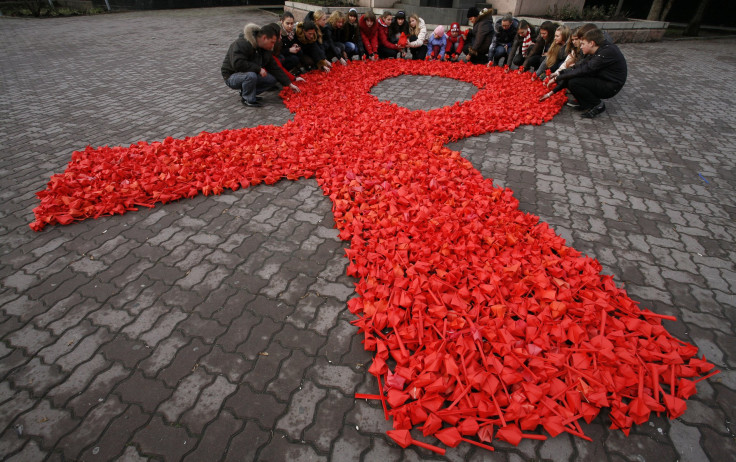 Russia's HIV rate of infection has reached record levels. The country's AIDS epidemic is worrying health experts as HIV-positive cases have already crossed the million mark. Russia's top AIDS specialist, Vadim Pokrovsky, who is the head of the federal AIDS centre, told Reuters in a phone interview that the actual number of HIV-positive Russians is higher than 1 million and can be as high as 1.5 million; which means 1 percent of Russia's population.
On Wednesday, Russia registered its one-millionth HIV-positive case, a 26-year-old woman from the southern part of the country. Pokrovsky is worried of the fact that the AIDS epidemic is constantly gathering strength and is "on the threshold" of moving from a concentrated epidemic to a generalised epidemic.
Read HIV cure: A protein in humans and other primates switches on immune system, stops HIV infection
Unfortunately, the measures that have been taken to combat the problem have not been enough. A concentrated epidemic is where HIV is highly prevalent in only one subset of the population whereas a generalised epidemic is where HIV rates are sufficient enough in the general population to drive new infections through sexual networking.
"We're in a transitional phase ... In separate regions we can say there is already a generalised HIV epidemic," said Pokrovsky.
Pokrovsky also revealed some alarming figures specific to certain populations. Nearly 10 percent of the country's homosexual people and almost 20 percent of the country's drug users are HIV-positive. In at least 10 regions, HIV has prevailed for over a year in more than 1 percent of the population. 40 percent of the cases have been linked to heterosexual sex and 55-60 percent to drug use. However, homosexual sex accounted for only about 1.5 percent, reports Reuters.
Read HPV linked to mysterious cancers, HPV vaccines a must for teenagers before becoming sexually active
Experts said that 204,000 people had died of HIV in Russia since 1987 when the first case was recorded. They expect new cases of HIV in 2015 to be at least 93,000, up from just under 90,000 in 2014. As per Government data, around 24,000 HIV-positive people died in 2014 (12,000 directly because of AIDS). Although the full data of 2015 is not out yet, Pokrovsky believes there will be 5-10 percent increase in the number of deaths.
The rise in number of cases come at a time when Russia is financial struggle, due to low oil prices, failing rouble and Western sanctions. In 2016 though, Russia plans to spend 40 billion roubles (nearly AU&700 million) in fighting HIV AIDS. However, Pokrovsky believes at least 100 billion roubles ($AUD1.7 billion) is necessary to fight the epidemic at this stage.
MEET IBT NEWS FROM BELOW CHANNELS