Hillary Trump's campaign sheds light on Donald Trump's use of Pepe The Frog as a symbol for white supremacy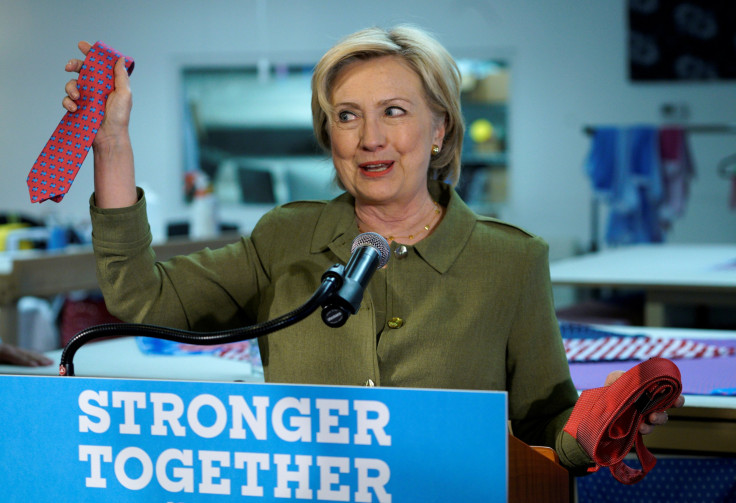 The campaign of Hillary Clinton, the US Democratic presidential candidate, has publicly argued against the plans of her rival Donald Trump. Most recently is an explanation that "The Deplorables," which includes Pepe the Frog, is a group that symbolises white supremacy.
On Sep. 10, Donald Trump Jr and Roger Stone posted a rather amusing photo on their social media accounts. It included both their faces imposed over the cast of "The Expendables," along with Eric Trump, New Jersey Governor Chris Christie, former New York governor Rudy Giuliani, conspiracy theorist Alex Jones, Breitbart's Milo Yiannopoulos and Pepe.
Pepe The Frog, according to KnowYourMeme, was originally a character from a 2005 comic series titled "Boy's Club." But since 2008, Pepe has been used as a meme to illustrate a variety of relatively harmless expressions. Initially, his face was plastered on Batman drawings, as well as Borat and Keith Haring. People had immense fun with the character, until his image was drastically changed.
As Clinton's official website states, white supremacists who call themselves the "alt-right" started to adopt Pepe as their mascot earlier on this year. To do this, individuals have added swastikas and other symbols of anti-semitism. In essence, Trump's most right-wing supporters have altered the image of Pepe into one that embodies their ideals.
Trump, on his part, embraces this ideology and is completely public with it. On countless times, the US Republican Presidential Candidate retweeted posts from his loyal supporters.
Furthermore, Trump recently hired Steve Bannon as his campaign CEO. Bannon, who has reportedly had no trouble sharing that his organisation is the "platform for the alt-right."
And while the posts of Trump Jr and Stone have gotten plenty of media attention in recent days, they are not the only individuals who have embraced the reputations given to them and have willingly adopted how Pepe has become a symbol for their ideals.
MEET IBT NEWS FROM BELOW CHANNELS