Greg Hunt orders immediate review on paying Instagrammers for #girlsmakeyourmove campaign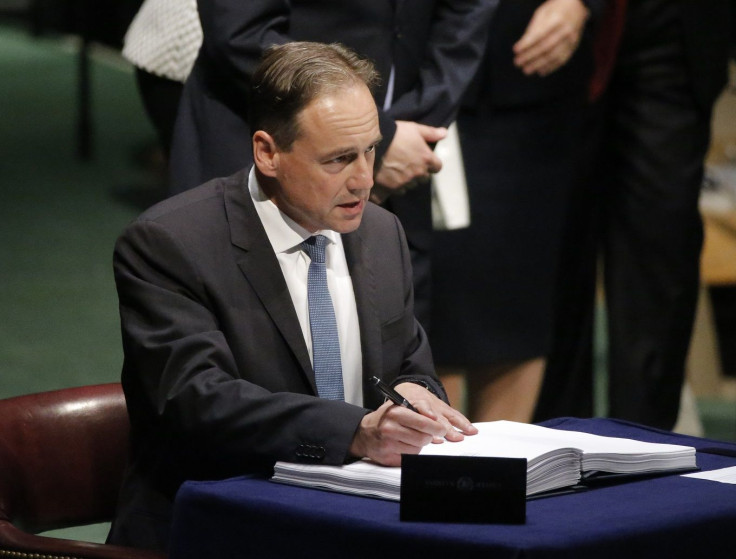 Greg Hunt has ordered the Health department to pause on paying social media influencers to endorse its #girlsmakeyourmove campaign. The Federal Health minister wants an immediate review on the social media campaign after it has emerged that the department had spent more than $600,000 in taxpayer funds over the past 18 months.
On Friday, the Daily Telegraph reported that the department contacted several Instagrammers for the Girls Make Your Move campaign, which encourages young women to be more active in sports, exercises and other activities. In their Instagram posts, they can be seen posing for activities that promote active lifestyles, tagging @GirlsMakeYourMove in every post.
But while many of them had hundreds of thousands of followers, not all of them are "valuable" from an advertising perspective. Some of them have their "influence" questioned. The paper, referring to the data analysis from Lumio, said that some Instagrammers have also partnered with alcohol brands, which contradicts the healthy lifestyle that the Health department is promoting.
A popular influencer paid by the department, named Lily May Mac, has more than 3 million followers on Instagram, but was deemed unsuitable for the role. Last year, she had to apologise for the tweets that she sent in 2012, in which she used racist and homophobic language. She told the ABC on Friday that she has put her behaviour behind her.
"At my request, the department is pausing and reviewing any use of influencers," Hunt said in a statement. "There would need to be a demonstrated benefit and demonstrated suitability of any individual going forward for this to recommence.
"This would need to include a thorough assessment and vetting process linked to improving the health of Australians."
My Health Record
Meanwhile, Hunt has defended the government's My Health Record, the government's electronic health record system, amid people opting out of it. About 20,000 Australians had apparently contacted My Health Record to have their personal medical details taken out for fear or privacy issues.
He said that more than 90 percent of those who had been invited to participate in the scheme's trials over the years have had positive experience with My Health Record. There had also been no privacy breaches since it has commenced in 2012.
"But the beauty of this is every Australian gets the choice. The benefit of it is, of course, that this is about ensuring that we know our history," he said. "Any of us, anywhere, anytime, can call our medical history up for the first time. This is our information that any Australian should have a right to access, and which hasn't previously been available.
"It's an important right, and it's an important medical breakthrough."
Australians will automatically get a My Health Record unless they opt out of it by Oct. 15.
MEET IBT NEWS FROM BELOW CHANNELS