'Fire Emblem Fates' dev removes Japanese voice options, mini-game features; new web app allows player customisation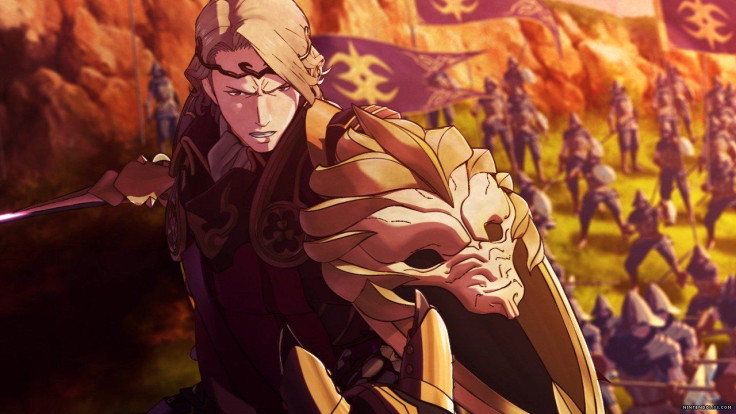 There is another feature that has been removed for "Fire Emblem Fates" when it lands in the west. One activity in the game, dubbed as the face petting, will no longer be included in the final version.
This feature was previously seen as a way to increase one's rank with another character by petting the face. According to Siliconera, the face-touching mini game will lose the action of touching the character's face using the stylus. However, it is still an activity in "Fire Emblem Fates" that can be used to increase rank. Additionally, the dialogues and interactions will still be in the game.
Like us on Facebook
The removal of the action is not the only omission happening for the North American release. VG 247 added that all three versions of "Fire Emblem Fates" will now only be in released in English. This means there will no longer be an option to retain the original Japanese audio dubbing. No explanation has been released as to why this is the case.
Still, for those who are hyped for the release of "Fire Emblem Fates" can still enjoy a new web app to prepare for launch. Spotted by Polygon, the new app will supposedly allow players to try some customisation for characters in "Fire Emblem Fates." The Kamui Customizer, as it's called, can experiment on different character builds, including the gender, body build, face, the hair, facial marks, accessories and hair colours.
The image can be exported using the appropriate browser. The advantage of this, apart from alleviating the waiting period to play the game, is that players can get started on achieving the best look that they want for their character. The Kamui Customizer can be accessed here.
"Fire Emblem Fates" is coming to the Nintendo 3DS on Feb. 19. Previously, Nintendo has confirmed that the game has been split into three parts. According to Kotaku, the games include Birthright, Conquest and Revelation. Fans will need to purchase Birthright and Conquest separately, while Revelation is a digital add-on that will be sold for US$20 (approx. AU$28.42).
There is another mechanic wherein once a player finishes either Birthright or Conquest, they can then avail of the other title for a reduced cost. For those who want to get all three titles in one go can opt for the US$79.99 (approx. AU$113.68) pack.
"Fire Emblem Fates" mini game (Credit: YouTube/Scratch Point)
MEET IBT NEWS FROM BELOW CHANNELS