'Final Fantasy XV' March Uncovered event to announce all details on the game, PC version hinted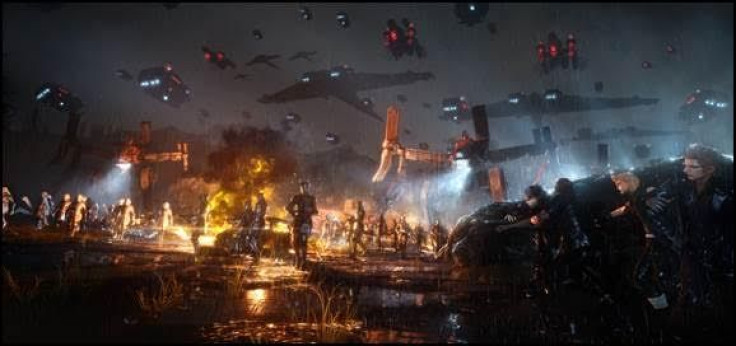 Square Enix has finally given "Final Fantasy" fans the details for its March event. Dubbed as the Uncovered: Final Fantasy XV, the event is one that will set the stage before the game launches this year.
Announced through a press release, the event will give all the details about "Final Fantasy XV," including the official release date and some surprises that the developer has not yet touched on. It will be hosted by Greg Miller and Tim Gettys of KindaFunny.
Like us on Facebook
For those who cannot attend the event, Square Enix has readied a livestream of the entire event. It will be shown over at YouTube and Twitch on March 31, Thursday, from 1 p.m. AEDT.
One of the surprises that Square Enix may be talking about is the possibility that "Final Fantasy XV" may be coming to the PC platform. Since the developer had revealed the event page, fan, of course, checked out what's in store. One fan had gone into the code of the website, and spotted placeholders for both Steam and Windows 10, GameSpot reported.
Steam and Windows 10 were seen alongside the placeholders for the PS4 and the Xbox One, the two platforms on which "Final Fantasy XV" has been confirmed for release. According to the fan, NeoGAF user KupoNut, there are other elements that will be added to the page, including the trailer, the schedule, the FAQ and even the livestream.
Related: "The Witness" has enjoyed the success of moving 100,000 units, it's now considering an Xbox One release.
The official release for the PC is mere speculation at this point. Considering that Square Enix itself did drop a hint about surprises coming in during the Uncovered Final Fantasy XV event, it may have been a reference to the PC version.
For now, fans may want to check out the Niflheim base battle footage below. The footage also gives players a glimpse of the Magiteks, which belong to the military arm of the Empire first introduced in "Final Fantasy VI," Forbes reported.
"Final Fantasy XV" Niflheim base battle (Credit: YouTube/Square Enix)
MEET IBT NEWS FROM BELOW CHANNELS