Fauci's Kennel Of Horrors: Puppies Subjected To Cruelty Under Biden Medical Adviser's Watch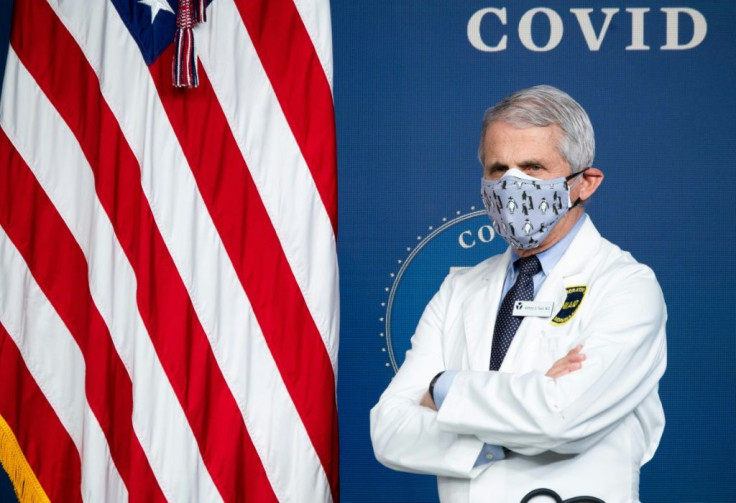 President Joe Biden's chief scientific adviser, Dr. Anthony Fauci, is under fire from lawmakers after details emerged of horrific cruelties inflicted on puppies as part of experimental drug research funded by the National Institute of Allergy and Infectious Diseases (NIAID).
The letter, which was sent by bipartisan lawmakers, mostly Republicans, demanded an explanation from Fauci following a taxpayer watchdog group White Coat Waste Project's revelation that dozens of beagle puppies were allegedly used for experimental drug testing in a laboratory in Tunisia, North Africa.
In a tweet, Rep. Nancy Mace, R-S.C., posted a copy of the letter sent to Fauci. Mace revealed that 23 other lawmakers signed the letter. The letter raised concerns about the watchdog's report that "from October 2018 until February 2019, NIAID spent $1.68 million in taxpayer funds on drug tests involving 44 beagle puppies," adding that the dogs, "between six and eight months old," were subjected to tests that "involved injecting and force-feeding." The tests lasted for "several weeks" before the dogs were killed and dissected.
The lawmakers further explained that they are particularly concerned with an "invoice to NIAID" that included "a line item for 'cordectomy.'"
The said procedure is also called "devocalization," lawmakers pointed out, adding that it "involves slitting a dog's vocal cords in order to prevent them from barking, howling, or crying." The representatives said it appears the said procedures were carried out so experimenters could focus on their work without hearing dog barks.
Speaking with The Hill's Changing America, White Coat Waste said its investigators found how "Fauci's NIH division shipped part of a $375,800 grant to a lab in Tunisia to drug beagles and lock their heads in mesh cages filled with hungry sand flies so that the insects could eat them alive."
The watchdog group further revealed that the beagles were locked up in cages "in the desert overnight" for nine nights consecutively so the dogs can attract "infectious sand flies." The group also questioned the need for such tests when the Food and Drug Administration (FDA) does not require drug-testing on dogs.
Among the representatives who signed the letter were Maria E. Salazar, R-Fla., Cliff Bentz, R-Ore., Andrew Garbarino, R-N.Y., Lucille Roybal-Allard, D-Calif., and Eleanor Holmes Norton, D-D.C.
Following the news of the cruel dog-testing research procedures, #ArrestFauci trended on Twitter, with users pushing for the medical expert's arrest.
User @tappy1008 said Fauci should be arrested "for animal abuse and for crimes against humanity," including a meme with an edited photo of Fauci behind bars.
This is not the first time Fauci has been questioned for issues relating to taxpayer funds. Late last week, National Institutes of Health (NIH) official Lawrence A. Tabak admitted that there was a "limited experiment" at a lab in Wuhan to determine whether "spike proteins from naturally occurring bat coronaviruses circulating in China were capable of binding to the human ACE2 receptor in a mouse model." Fauci has repeatedly denied that taxpayer money was used to fund gain-of-function research on bats in Wuhan, China, Fox News reported.
Sen. Rand Paul, R-Ky., also insisted that Fauci lied to Congress regarding funding for the COVID-19 research in Wuhan that involved bats.
Paul said at a Senate hearing this summer that U.S. taxpayer money has been used on controversial research, but Fauci insisted that he "never lied before the Congress."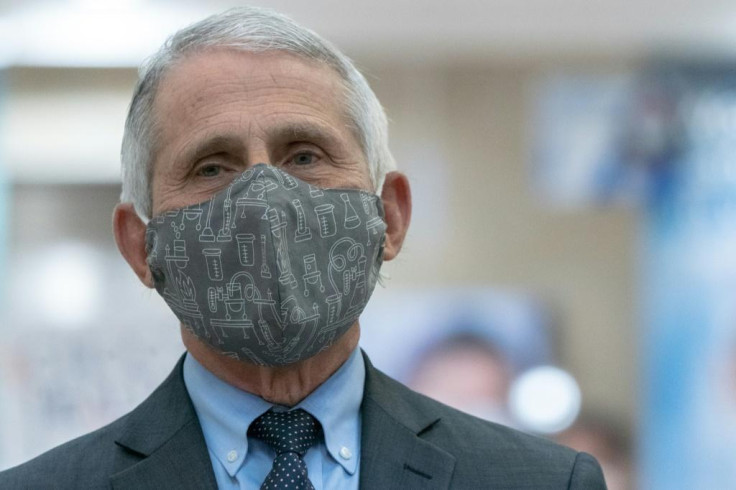 Top U.S. disease expert Anthony Fauci is seen speaking to a New York church group on June 6, 2021. Photo: GETTY IMAGES NORTH AMERICA / Jeenah Moon
MEET IBT NEWS FROM BELOW CHANNELS