F-35 Joint Strike Fighter program creates thousands of jobs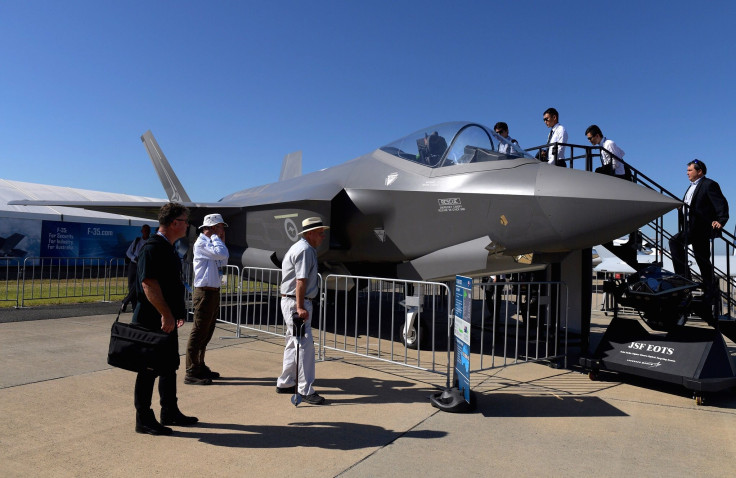 The F-35 fighter was unveiled by Prime Minister Malcolm Turnbull at the Avalon Show on Friday. The prime minister proudly said that the fighter jets were Australia's biggest investment. He said that the jets were the most advanced in the world. He added that the jets would serve as a great tool for men and women sent to war in destroying their enemies. In the statement released by the government, it said that the Joint Strike Fighter program could increase the number of jobs.
Turnbull government said that the fighter program could create jobs more than double the current associated workforce of 2,400. It expected that 2,600 extra defence industry jobs would be created by 2023. In addition, the government believed that it would provide a multi-million dollar economic injection in the nation's economy.
The government would keep its plan to complete the 72 aircraft as part of the fighter program. The current addition of the jets is considered as a critical component of its $195 billion defence investment.
The government believed that the Royal Australian Air Force (RAAF) would benefit in the purchase of new fighter planes. Because of the fighter planes' stealth technology, it would strengthen the RAAF's combat ability. The planes' sensors and ability to share information across advanced networks could also contribute to strengthen the Air Force. Another benefit that the government saw was the reinforcement of the Air Force's ability to operate seamlessly with the United States and the country's Coalition partners.
The PriceWaterhouseCoopers reported the positive impacts of the F-35 program to the Australian economy. The report forecasted that the economy could be boosted by $1.2 billion by 2038. It pointed out that the figures were the result of spin-off benefits from the program. The additional job that would be created were also a contributor in the boosting of the country's economy.
However, the forecast did not include the nomination of the country by the United States to be a regional maintenance and sustainment hub for Asia Pacific that would also create hundreds of jobs.
Turnbull was joined by Minister for Defence Marise Payne and Minister for Defence Industry Christopher Payne in the arrival of F-35 to the Avalon Airshow. The government said that it appreciated the United States Air Force Training Command and Lockheed Martin's cooperation in ensuring the demonstration of fighter planes at the show. The two fighter planes would replace the FA-18A/B Classic Hornets.
MEET IBT NEWS FROM BELOW CHANNELS