E-cigarette use exposes smokers to harmful chemicals; 31 harmful chemical compounds found in vapour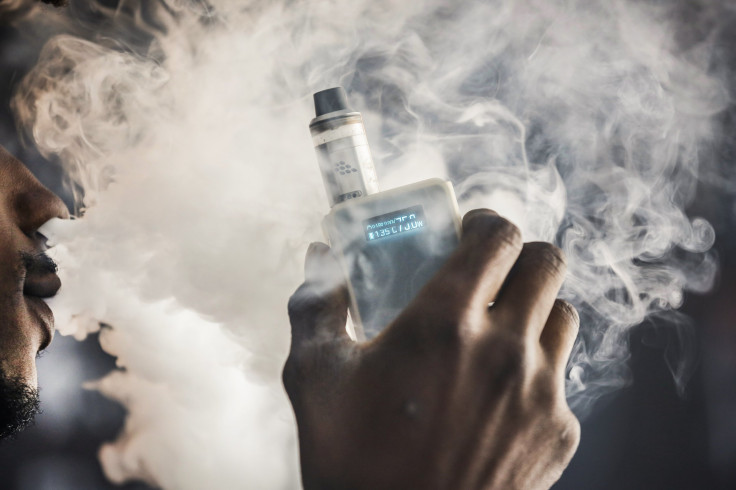 Researchers at the Lawrence Berkeley National Laboratory in California have revealed that e-cigarettes are not as healthy as some people think. They emit harmful chemicals with certain models emitting more chemicals than others.
The researchers in the new study have pointed out the disintegration of two solvents present in almost every e-liquid. One of them is the substance that vaporises in e-cigarettes and also emits toxic chemicals including acrolein. Acrolein is a severe respiratory and eye irritant.
The other substance emitted is formaldehyde that causes nausea, wheezing and coughing. The study also found that as e-cigarettes heat up, they emit more and more toxic chemicals. The study has been published in the journal Environmental Science & Technology.
COUNTER-VIEW: E-cigarette use reduces exposure to harmful chemicals similar to smoking cessation
The new study analysed three different types of e-liquids in two vaporisers. They were operated at various batter power settings. One of the e-cigarettes was a cheaper one with a single heating coil while another had two coils and was more expensive.
The researchers took puffs from both the e-cigarettes for five seconds every 30 seconds. Using liquid and gas chromatography, the experts found out what was in the vapour. They were surprised to find that emission levels increased significantly after initial puffs after the devices reached a hotter steady temperature.
"Advocates of e-cigarettes say emissions are much lower than from conventional cigarettes, so you're better off using e-cigarettes. I would say, that may be true for certain users—for example, long time smokers that cannot quit—but the problem is, it doesn't mean that they're healthy. Regular cigarettes are super unhealthy. E-cigarettes are just unhealthy," Berkeley Lab researcher and the study's corresponding author Hugo Destaillats said in a statement.
COUNTER-VIEW: E-cigarette controversy: Study finds young people not looking at e-cigarettes as 'a stepping stone to smoking'
As per the study, the single coil e-cigarette operated at 3.8 volts and emitted 0.46 micrograms per puff in the first five puffs. However, during the steady state after about 20 puffs, the e-cigarette was emitting 8.7 micrograms per puff.
There was lot less emission when the same voltage was applied to the double coil e-cigarette. The researchers believe it had something to do with "lower temperatures at each of the coil surfaces."
Co-author and Berkeley Lab researcher Lara Gundel said assuming 20 puffs of an e-cigarette is equivalent to smoking a conventional cigarette, the total emissions of acrolein are about 90 to 100 micrograms. Tobacco cigarettes emit 400 to 650 micrograms of acrolein per cigarette.
Considerable levels of 31 harmful chemical compounds were found in the e-cigarette vapour and in some cases the researchers found "aldehyde levels increase 60 per cent between cycles 1 and 9."
RELATED: The e-cigarette controversy: Teenagers may get hooked on to real cigarettes after a year of trying e-cigarettes
MEET IBT NEWS FROM BELOW CHANNELS