'Destiny' Crimson Days event bringing new Crimson Doubles Crucible with February Update, Iron Banner returns for January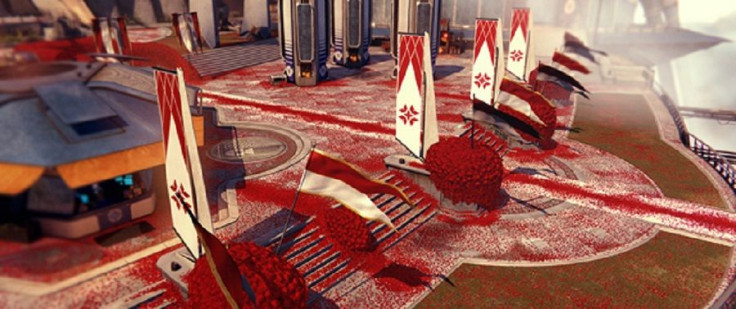 Bungie has confirmed a few new events coming to "Destiny" this February. The month of hearts and couples will also translate to "Destiny" as players will start seeing red all around in a good way, thanks to a new event and Crucible.
In the Bungie Weekly update, the developer confirmed that a Valentine's Day event, dubbed as the Crimson Days. For an entire week on the love month, starting on Feb. 9, "Destiny" players can dive into the Crimson Days event, which comes with a new Crucible called Crimson Doubles.
This is a 2v2 Crucible mode that will come with the February Update. Since it is a couple's event, Guardians will have to make sure that they have a partner that they can fight with—Bungie highlights here that players should aim to have partners who complement their fighting style. Bungie has promised to share more details on the upcoming event in the next Weekly Update.
The Crimson Doubles event was previously leaked before Bungie was able to deliver the official announcement. VG 247 spotted the image of the new crucible over at NeoGAF, which was still the private test build version of the new crucible. The image was seen to come from Larks Bakken, who is one of the designers in "Destiny."
Before the Crimson Days happen, however, fans can look forward to a new Iron Banner event. Happening from Jan. 26 to Feb. 2, the Iron Banner will see teams carrying the Spark can get even more loot for the team. The rewards will allow the team to increase their Guardians levels to up to 320 Light.
Crimson Days follows the likes of Festival of the Lost, which had been a November-themed event. It appears that Bungie is planning to deliver these kinds of events instead of big expansions, as Bungie's Eric Osborne had previously shared, Polygon reported. Whether or not this will become the practice, at least until the much-anticipated "Destiny" sequel arrives, remains to be seen.
Crimson Doubles Crucible in "Destiny" (Credit: YouTube/Arekkz Gaming)
MEET IBT NEWS FROM BELOW CHANNELS