'Clash Royale' introduces new Tournament Mode, new cards, new chests & store offers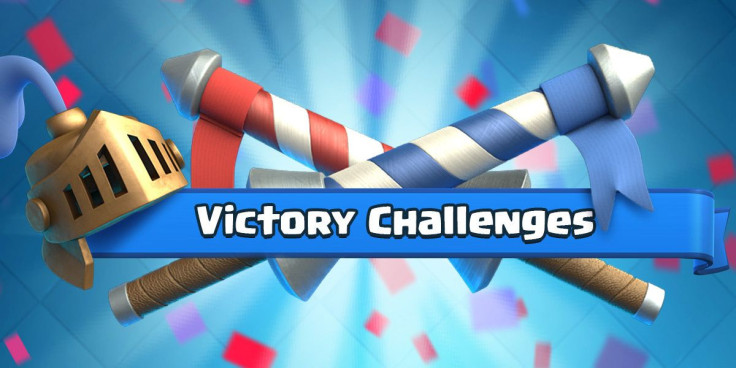 Clashers can expect some new cards, mode, chests and other offers coming to "Clash Royale."
Supercell's hit strategy card battle game has just received a new update that will expand the current Tournament Mode. Over at the "Clash Royale" official blog, the developer has confirmed a new tournament mode, dubbed as the Victory Challenges.
Winners who have 12 wins unlock the top prize. However, experiencing three losses will push the player out of the running. In the Classic Challenge, players need 10 Gems to enter, where the top prize at stake is 2,000 Gold and 100 Cards. For a bigger scope, the Grand Challenge requires 100 Gems, with a possible top prize payout of 22,000 Gold and 1,100 Cards.
Supercell has also revamped the current Tournament Mode and reworked the gem prices and prizes. Players can also now just choose between four tournament setups.
Additionally, there are four new cards offered. Mega Minion has already been revealed. And every two weeks, "Clash Royale" players can expect one new card to be unveiled.
The developer is also introducing two new Chests. A Legendary Chest will have one Legendary Card from any arena, and there's also the Epic Chest, which contains Epic Cards. Both of these Chests can either be won from battling or through the Shop.
The Shop offers Arena Packs, which are basically one-time offers whenever the player reaches a new Arena.
As far as playing goes, Friendly Battles now allow players to Challenge friends from the friends list. Additionally, those who are engaged in battles can choose to mute their opponents during the battle. Crown Chests now also have the handy option of allowing overflow Excess Crowns, if there is one more round waiting upon finishing the current one.
The "Clash Royale" update comes alongside some game balances. The Rage Card may be making a comeback in players' decks since its cost has been decreased to two Elixir. Lightning is also getting a stun effect for 0.5 seconds to make it unique from Zap. The Log will also be given a power-up, so it can now knock back all ground troops so it will live up to is name of being a Legendary Card.
MEET IBT NEWS FROM BELOW CHANNELS