China successfully launches environment-friendly rocket Long March 5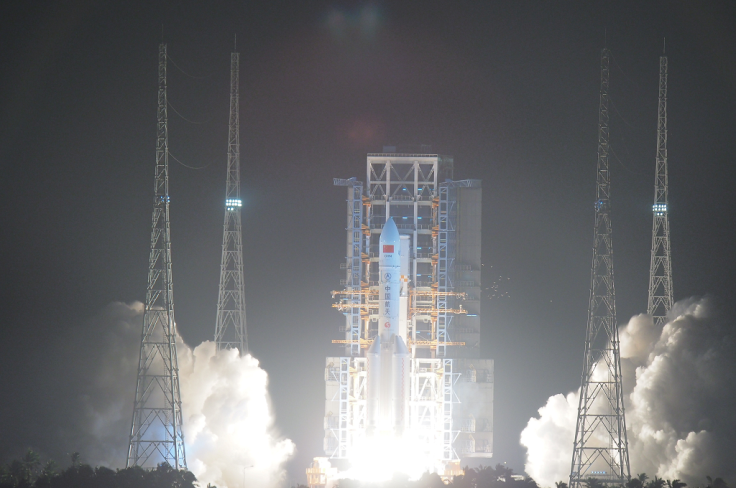 China successfully launched its first heavy-lift rocket, Long March 5, after 10 years of research on Thursday. It lifted off from the country's new Wenchang launch centre in the southernmost part of Hainan. The components were transported by sea from the North China's Tianjin as it was too heavy to be moved by rail.
The 57-metre tall Long March 5 has a larger carrying capacity than China's previous rockets with a payload of 25 tons in low earth orbit and 14 tons to geosynchronous orbits. It has 247 new core technologies with intellectual properties owned by China. The notable technologies include a highly stable control system and a non-toxic environment-friendly fuel. It also carries the Shijian-17 ion propulsion technology experiment satellite towards geosynchronous orbit.
Li Bin, deputy director of the Sixth Research Institute of the China Aerospace Science and Technology Corporation, told the Global Times that Long March 5 uses liquid hydrogen (-253 C) and liquid oxygen (-183 C) as fuel. The liquid hydrogen helps the engine performance to increase by about 50 percent and it produces the highest level of energy among other chemical propellant for rockets. Long March 5's fuel is the most advanced in the world and it is considered as an environment-friendly rocket.
China plans to use the Long March 5 rocket in launching components for a large modular space station capable of docking with the station for maintenance. It also plans to send the Chang'e-5 probe using the same Long March 5 variant that will collect samples to the moon and return to Earth.
"After the Long March 5, China will launch a series of 20-ton rockets, including the Long March-5, 6 and 7," Wang Xiaojun, Long March 7 commander-in-chief, told the Global Times. He also noted that the country has reached international standards after nearly 50 years of development.
MEET IBT NEWS FROM BELOW CHANNELS