Cassandra Sainsbury's family reportedly inks exclusive deal with '60 Minutes'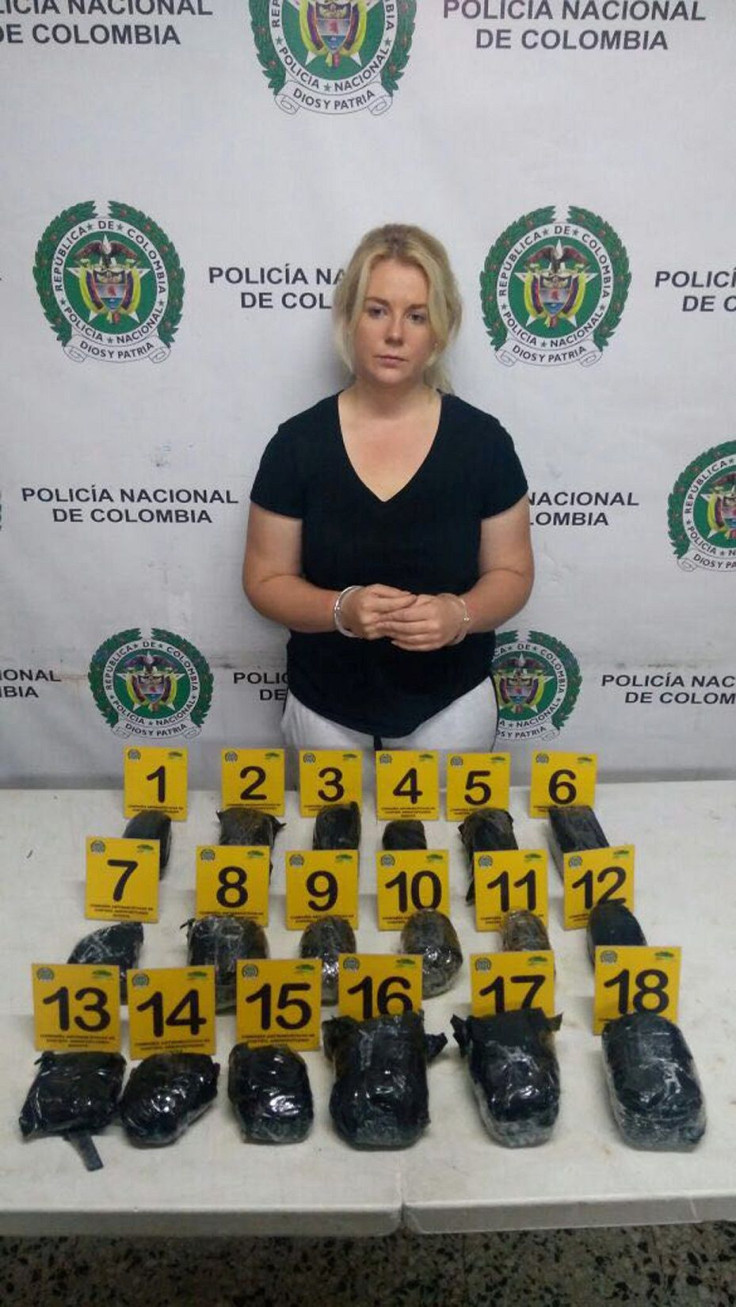 Cassandra Sainsbury's story is reportedly getting a TV deal. The accused drug mule's family have allegedly sold a deal with a television network to tell her story.
According to the Daily Telegraph, Sainsbury's mother, Lisa Evans, and her sister, Khala Sainsbury, wanted $1 million from Channel Nine's "60 Minutes" for an exclusive interview with them, but they settled for an "eye-watering" sum instead. It's unclear how much they got from the network.
The payout could help the family pay for Sainsbury's legal costs in Colombia, where she was arrested and currently imprisoned after being caught with 5.8kg of cocaine in her suitcase on April 12. On Monday, her Colombia-based lawyer, Orlando Herran, revealed that Sainsbury signed documents to ask for the Australian government's help in paying for her legal fees.
Khala also launched a Fundraizr petition for her sister. However, it received overwhelmingly negative comments from people who did not believe Sainsbury's innocence. The online petition has since been removed.
Sainsbury was arrested on April 12 in Bogota, just moments before she was due to fly home to Australia. Officials found almost 6kg of cocaine in black packages inside her suitcase. She claimed that she wasn't aware of the drugs, insisting that she got the headphone boxes, in which the cocaine bags were found, from a man who acted as her translator during her brief stay in the country.
She was denied bail and has been staying in El Buen Pastor women's prison in Bogota. If proven guilty, she could face up to 25 years in prison.
In case you missed it:
Cassandra Sainsbury allegedly asking the Australian government for financial help on her legal defence. (Read more: Accused drug mule Cassandra Sainsbury asking for Australian government to fund her legal costs)
Her Colombia-based lawyer admits that it's hard to prove her alibi. (Read more: Cassandra Sainsbury's Colombia-based lawyer admits there's no proof she was tricked into carrying drugs)
Her last-minute plane ticket purchase in Hong Kong was a red flag for the US drugs agents, who tipped off Colombia. (Read more: Cassandra Sainsbury's last-minute plane ticket purchase in HK was red flag, US agents tipped off Colombia)
MEET IBT NEWS FROM BELOW CHANNELS