Capcom pulls out 'Street Fighter 5' DLC Thailand stage after controversy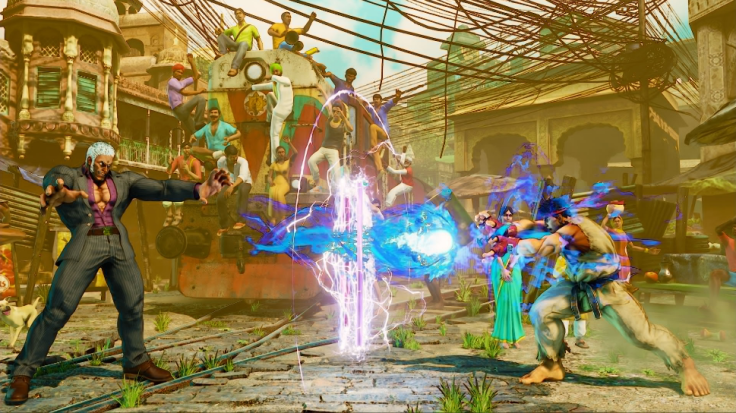 A recent "Street Fighter 5" downloadable content (DLC) stage was suddenly removed after it came to Capcom's attention that many fans were sharing that the DLC was offensive due to its religious references. The DLC stage in question, called the Thailand Temple Hideout, features a Buddhist temple with background music referencing Allah. Capcom has since released a statement regarding the controversy and the subsequent maintenance for the DLC stage that followed.
"It has come to our attention that part of the background music track used in the DLC Thailand Temple Hideout Stage, released on April 25, 2017, contains unintentional religious references," Capcom wrote. "Capcom has therefore immediately ceased distribution of this DLC and, as a temporary measure, will be performing an emergency server maintenance update in the very near future to remove this track by replacing it with existing music from another stage."
According to Capcom's explanation, players who have already acquired the Thailand Temple Hideout Stage will still be able to access it, but upon the completion of the maintenance update, the replacement music will already be taken into effect. Capcom was clear to set the record straight, adding an apology at the end of their notice.
"The Street Fighter V development and operations team, as well as all of us at Capcom, have nothing but the utmost respect for all faiths and religions around the world, and we would like to sincerely apologise to anyone who was offended by this content," they added.
As per GameSpot, the Thailand Temple Hideout Stage can be acquired through actual money or, alternatively, purchased with 70,000 Fight Money. For the uninitiated, the title is the sixth main numbered entry in the "Street Fighter" game franchise. It was released back in 2016 for the PlayStation 4 and Microsoft Windows.
In other Capcom news, the company has also been kept busy with the anticipation of their upcoming game, "Marvel vs. Capcom: Infinite." Previously, a story trailer introduced the game's antagonist, Ultron Sigma, who is a fusion of Marvel's Ultron and Capcom's Sigma. Most notably, he is the first hybrid character between Capcom and Marvel. Additionally, Capcom also released a gameplay trailer that showed several characters in action, including Chun-Li, the Hulk, Hawkeye and Chris Redfield. The game will be made available in September for the PlayStation 4, Xbox One and Microsoft Windows.
MEET IBT NEWS FROM BELOW CHANNELS